If you've operated in the business world in the past six years, you know about online marketing and how search engine optimization tips can help improve your company's visibility online. While the content you publish on your website is an effective way to generate interest among consumers and internet users, it may not be the sole way to drive traffic and increase rankings. What could keep your website down may be under the surface, and fortunately for business owners today, Google Webmaster Tools often provide the answers.
What makes using Webmaster Tools even more essential is Google's recent announcement that users can customize their search settings from their Google+ accounts. This makes it easier for them to find content they want, and harder for brands to predict search intent for each prospective lead. Nevertheless, following White Hat SEO practices and using Webmaster Tools can help keep a branded web page in front of buyers.
What is a Googlebot?
The first thing any website owner should know is what exactly a Googlebot does. This robot crawls a website, tracks errors it encounters and incorporates its findings into various indices. The information is then collected and graphed for users, which makes Google Webmaster Tools all the more useful for professionals.
How are errors communicated?
When Googlebot comes across errors, it separates instances at the site and URL level. Site errors are when Google can't access a web page, while URL errors occur when specific addresses won't work. Additionally, the top 1,000 URL errors are provided for users to download, and with the data, changes and solutions can be implemented by the site owner.
Crawl Stats are also graphed, and these figures show the past 90 days of Googlebot activity. This provides a window into the indexation of a web page, and the findings can go a long way in helping professionals maintain their web presences.
If you manage your own website and want to increase organic traffic, make sure you're using Google Webmaster Tools or a similar alternative.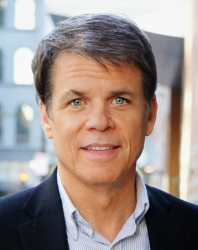 Latest posts by Martin Jones
(see all)