How to Create an Agile Workspace
Do you want engaged and productive employees? Perhaps, you've heard of a dynamic environment but the question remains: What is an agile workspace? An agile workspace provides flexibility so your team can handle communications across multiple platforms with ease.
Customers expect more from your customer care agents, like fast resolutions and multiple support access points. A dynamic work environment provides effective tools and workstations, which helps your staff communicate with customers and specialists. By adopting cloud-based business solutions and updating floor designs, companies increase customer and employee satisfaction along with other benefits.
Delivering an excellent customer experience starts with your call center's environment. Diane Hoskins, co-CEO at Gensler, says, "On average, employees at innovative companies have better-designed, more functional workspaces that unlock creative potential." Learn about the advantages of setting up your retail call center for the 21st century then get started on the transformation.
6 Benefits of an Agile Workspace
Today's technology gives call centers plenty of options for meeting customer demands. However, the key to improved client relations involves dynamic workspaces. From flexible areas to improved technologies or apps, an agile workspace helps customer service reps build a connection with your customers. Although designing a call center for your retail business may seem challenging, the advantages outweigh the initial setup time and costs.
1. Improved Employee Productivity
By providing agile workspaces, retail businesses can lower their average handle time (AHT) and boost productivity in their call center. Instead of passing off calls and watching the minutes tick by while waiting for a resolution, dynamic environments resolve more issues on the first response. In return, reps answer more calls, potentially lowering your call abandonment rate. Flexible spaces and the right tools may also reduce time spent on after call work (ACW).
2. Increased Retention and Acquisition Rates
On average, there's a "27% turnover rate for customer service workers," according to Mercer. This statistic, combined with the difficulty of attracting new talent, makes employee retention and acquisition vital to a thriving call center. However, a recent survey finds, "20% of millennial employees say they've already turned down a job opportunity because the workplace setup wasn't ideal for them." A dynamic workspace demonstrates innovation that today's employees want in a company.
3. Higher Staff Engagement
Engaged team members stay longer in their jobs and speak positively about their employer. When your team has the tools to adapt to individual customer's needs, then they feel a higher level of satisfaction. Plus, an agile environment empowers your employees, which increases their engagement level. That's why a WorldatWork survey shows, "85% of organizations with an established flexibility culture reported a positive or extremely positive impact on employee engagement."
4. Better Team Collaboration
Breaking down silos in organizations allows your team to access the information they need to address customer problems. This flexibility improves your first contact resolution (FCR) rate by ensuring that customer care staff has the tools to reach out to specialists or IT members quickly.
5. Saves Money on Fixed Costs
The bottom line is that "under-utilized space amounts to significant costs—money that could be better spent elsewhere." Contact centers that embrace agile workspaces save money by using space wisely. For example, including flexible spaces for training or meetings ensures that your team can shift to learning but jump back on the floor during a high-volume hour.
6. Enhanced Customer Experience
As your staff benefits, so do your customers. According to McKinsey, "By empowering agents through an agile approach, organizations can infuse customer ownership and creative problem-solving in customer care." Clients want to choose the platform and timing that works for them. With a dynamic environment, your team can "resolve more than 95 percent of customer requests during the first contact, preventing a negative experience or multiple handoffs."
How to Set Up an Agile Workspace Call Center
Callie Field, the executive vice president of customer care, tells Harvard Business Review that T-Mobile's switch to agile call centers meant buying "everybody better headsets so they could roam," among other efforts, including a floor redesign. Turn your call center into a dynamic environment by providing practical tech tools and adaptable spaces.
Start With a Dynamic Culture
Employees who are part of an agile culture forge authentic connections with customers and team members. Consider how your customer service reps function during high and low call volume times. What could your organization do to better support and foster productivity? Switch the culture from a tightly managed approach to a collaborative mindset. Adjusting your company culture towards agility may require:
Stronger onboarding programs
Ongoing training
Increased access to specialists
Design an Agile Workplace
Traditional cubicle designs and open floor plans don't provide the spaces needed for an agile customer care center. A dynamic work environment incorporates open spaces with zones that keep lines of communication open between multiple departments, including IT and HR. Although the heart of your retail call center is where all of the action happens, it's vital to include four zones that include:
Areas for collaboration with teams from various departments.
Focus spots for those who want quieter workspaces while training.
Meeting areas for speaking confidentially with management.
Social spaces for eating and connecting with team members.
Provide Agile Technology
Adapting the right tools increases satisfaction for both call center staff and customers. After all, "customers want to have access to their preferred channels—whether old fashioned email or newer channels like Facebook Messenger—and want to be treated personally across all channels," according to the CCW market study: The Future of the Contact Center in 2019. Furthermore, "When the organization makes life easy for its agents, it markedly improves contact center performance."
For example, dynamic tools that allow your team to use any phone or device to answer and make calls from your retail call center helps meet customer expectations. Common concerns when adapting agile technology include:
How can customer service reps access customer data quickly?
What is VoIP, and how do cloud-based services work?
Which routing tools improve resolution rates on the first call?
When setting up your retail business's call center, it's essential to research the types of technologies that'll deliver the results you need. A customer relationship management (CRM) system helps your team personalize every phone call while cloud services, like VoIP, support mobility.
Develop Agile Workspace in Your Retail Call Center
From boosting productivity to reducing call center costs, dynamic workspaces provide staff with the tools needed to address customer concerns. Plus, the adoption of agile tactics improve employee acquisition and retention rates. As Jennifer Jones Newbill, director of University relations and recruitment at Dell, says, "How people work or want to work is very unique and personal to them."
By embracing a culture of flexibility, you can transform your retail call center into a space that encourages collaboration. Doing so improves attitudes, which snowballs into excellent customer care and more resolutions on the very first call.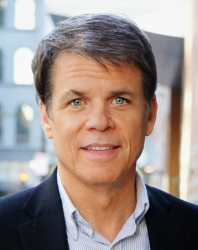 Latest posts by Martin Jones
(see all)