The Importance of Offering Free Customer WiFi
We all know how important it is for a business to offer free customer WiFi. After all, a good Internet connection is now a common expectation of consumers and is no longer considered a unique amenity. Just like you want to have an inviting office or store layout, attractive lighting, and a comfortable, welcoming atmosphere, you need to offer customers a reliable Internet connection if you expect them to spend significant time in your business.
But what are your customers' expectations for an Internet connection beyond it simply being available?
Let's look beyond the connection to explore what you can do to make the free customer WiFi your business is offering stand out.
Discover how business-class Internet and WiFi can transform your organization and customer experience by contacting Cox Business today. Visit us online at CoxBusiness.com.

Learn More
1. The Need for Speed
Expectations for what constitutes a fast connection are continually increasing, and you need to ensure your business is meeting ever-changing consumer demands. So how do you determine what's right for you and your business?
The first step is to understand what types of activities your visitors, clients, and customers engage in on your network. A couple of people browsing the internet, checking email, etc., does not usually require much bandwidth, but consumers are starting to expect to be able to do more… a lot more. In many ways, they want your WiFi network to be an extension of their own personal network, and they want to be able to do the same kinds of things they're able to do from home or work. From streaming audio and video to uploading and downloading large files and many other tasks and activities. Consumers expect that the free customer WiFi your business offers will help meet that need – without slowing them down.
Another thing that you need to consider is how many users you're dealing with on average throughout the day and during peak times of business. You should be able to get this information from your logs, and it matters a great deal because each new user impacts the bandwidth available to everyone else. On top of that, when you factor in that a customer may connect with both their mobile device and a laptop or tablet, you can see why you need to plan for extra bandwidth rather than having "just enough" to get by.
2. Convenience of Connecting
Beyond offering a fast, quality WiFi connection, it's critical that you go a step further and optimize the entire customer experience. Visitors and customers will see your business's WiFi connection as an extension of your brand, and you need to ensure it is remarkable and memorable.
First thing's first. What is the experience someone has when they come into your business and are looking to connect to the internet? Where do they get your WiFi information? Is it in a place that makes sense? The choice is generally between posting the network and password information in an easy-to-view area or giving it to the customer on a small card or piece of paper at the front counter or desk where they enter your business. Whichever approach you decide on is fine, but keep in mind that a customer won't know your system walking into your business. Even if you don't post your information, it's a good idea to put up a sign telling people to ask. Conversely, if you are putting up a sign, your employees should still know the information if your customers and visitors miss it.
The other option is to use a captive portal system to authenticate users without requiring them to know the password. These systems are a little trickier to set up but can be more secure for your business, and you can offer a more streamlined experience for your business.
3. A Reliable, Secure Connection
When it comes to offering a connection at your business, most customers are looking to you to help assure them that they'll be secure when they access your network. Making sure that you're running the basics, including a firewall, can go a long way towards ensuring that the experience of using your WiFi is safe and secure for everyone.
A captive portal is a great way to deliver the messaging you need to help assure your users that you've got their best interests at heart. The ability to brand the login and deliver messaging that reaffirms your commitment to web security while also advising them of their responsibilities to do the same can do a lot for your users' peace of mind.
4. Ease of Use
This goes along with standard customer experience principles, but the main thing to keep in mind is that your WiFi is a part of your customer's interaction with your brand, so it needs to have some degree of attention to detail. Offering WiFi is an excuse for customers to leave their homes and come to your business, so you want them to feel like they're remembered and taken care of. Anything you can do to make accessing your WiFi network as easy and frictionless as possible will do a lot for your brand and help convert customers into champions for your brand.
5. What You Can Do Right Now
Offering free customer WiFi isn't just a nicety, it's a necessity. But over and above the connectivity you offer, customers expect several things to make the experience great. They want a fast, reliable connection with the bandwidth needed to do everything from stream video and music to upload and download large files. They want to be able to connect quickly and without any hassles, for that connection to be secure, and for you to work as hard as possible to remember them and make them feel at home.
Make sure that you're providing adequate bandwidth for customers to do what they want to do.

Provide a simple walkthrough of the steps of connecting to your network from your customer's perspective.

Secure your network, and let your customers know that you take it seriously.

Offering free WiFi to your customers is a great way to create a unique and memorable customer experience – always keep their experience top of mind.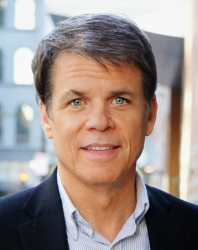 Latest posts by Martin Jones
(see all)