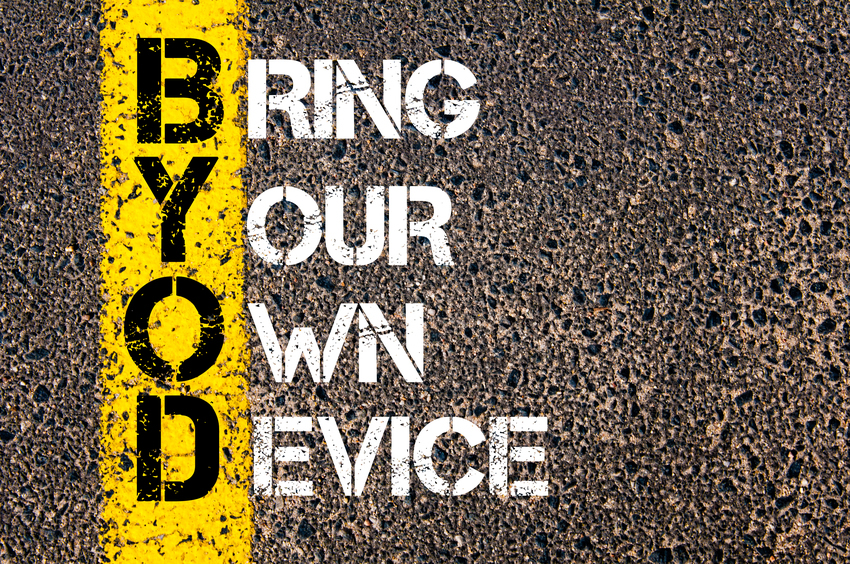 Mobility and automation needs have prompted IT leaders to consider Bring-Your-Own-Device (BYOD) policies, but what should you take into account? Explore five BYOD risks and benefits.
1. Privacy Concerns
Data breaches and access to private information can be cause for concern when implementing a BYOD policy. If the adoption of any BYOD policies lacks proper execution, you can potentially leave not only 
company data vulnerable to hackers and viruses
 but your employees' as well. That's why it's important to take charge of clearly defining rules within the BYOD policy. These rules can refer to minimum password and encryption policies and procedures before and after leaving the workplace. These steps can help avoid compliance and security issues.
2. Increased Productivity vs. Stagnant Productivity
If you want to increase 
productivity
in your department or for your business, a BYOD policy is an option to get you there. 
Productivity can organically
 improve when your enterprise adopts a BYOD policy because it allows your IT workers to access company data with ease with a secure connection. However, be mindful that productivity may actually be stagnated in comparison to forgoing BYOD. When employees are able to take their devices with them anywhere at any time, it 
can be hard to measure
 how the device is being used. Consider using an app that is able to measure work use without compromising personal use so that your team can be aware of true productivity levels.
3. Cost Savings vs. Expenses
Accepting a 
BYOD policy has cost savings potential
, which can improve your bottom line earnings. For example, businesses can save money and even eliminate expenses associated with purchasing and managing additional devices for its workers. However, some hidden costs exist, such as costs associated with 
expense report processing
, disorganized phone service liability conversions, and mobile device management software. That's why it's important to consider all the costs involved in taking on a BYOD policy.
4. Employee Satisfaction
Although flexible choices, such as bringing your own devices to work, can improve happiness for workers, it's still important to make sure that adding flexibility does not come with a price. For instance, you don't want to implement a BYOD policy without considering risks to data breaches. Additionally, you want to make sure your BYOD policy has a clear provision on how data can be stored and erased on personal devices once employees leave the company. Not verbalizing procedures can backfire and lead to unhappy employees and 
potential lawsuits
.
5. Ease of Use
Implementing a BYOD policy may appear to make work easier unless you are dealing with complex devices or too many different devices. For example, 
Android devices offering several operating system options 
and can make management of each device complicated. However, the mobility and flexibility that BYOD offers workers can help save time. Therefore, you don't to completely rule out adopting a BYOD policy. Consider what type of devices most of your IT department or enterprise owns before settling on implementing a BYOD policy.
Don't jump into implementing a BYOD policy without considering all the advantages and disadvantages. When you consider business and evaluate the perks versus the perils of BYOD, you can ensure you're basing your decision on rational measures.

Latest posts by Chelsea Segal
(see all)