In content marketing, it's important you follow search engine optimization tips closely. The steps you take to develop a user-friendly website, one that features a comprehensive blog, often determine how well your lead generation marketing campaigns will do in the future. Of course, search engine optimization isn't the only way to drive traffic to your site. Other search engine marketing techniques still hold validity in today's content-driven business world, and evolutions to services like Bing's adCenter should be standard knowledge.
Recently, Microsoft Community Manager Tina Kelleher announced in a statement that Bing ads will replace the Microsoft platform formerly known as adCenter. This service, like adCenter, will offer business professionals the option to place advertisements in search results, and target people who use the Yahoo Bing Network for information. But why would you want to use Bing concurrent to Google? Kelleher offers her own answer to this question.
"Delivering a high-quality audience, the Yahoo Bing Network is comprised of 151 million unique searches in the U.S. who are likely to spend 24 percent more than the average searcher, and likely to spend 5 percent more than Google searchers in the U.S."
As a marketing professional, you might be able to increase revenue streams and response rates when you use Bing alone. However, there are advantages to using both Bing and Google to promote your brand on the web. When you position advertisements on each search engine so internet users can discover your products, you'll find more traffic on your site. Those new leads can be the key to professional expansion.
Are you using Bing and Google to power lead generation marketing? If not, it's time to construct campaigns for each search engine.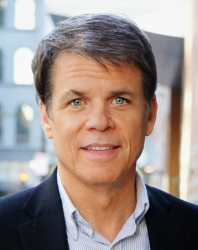 Latest posts by Martin Jones
(see all)