Business owners spend arduous amounts of time researching ways they can use social media for lead generation marketing. While there are the obvious tactics of garnering a loyal following on Facebook, Twitter and LinkedIn, those efforts don't always translate into actual sales. In many instances, having a large population of people connected to social platforms doesn't do much at all.
Nevertheless, 34.6 percent of B2B businesses say they feel Facebook is the most essential network today, according to Jeff Bullas of Business2Community. Twitter and LinkedIn both claim a high population of importance in the marketing mix, with 25.3 percent of business owners saying the two social media services are essential for lead generation and branding.
However, there are other outlets that professionals can use to see higher profit margins and better engagement rates. YouTube, for example, is a unique social platform in that it focuses on video content, rather than photographs and sharing informative links. That doesn't take away from its influence, though, as brands can upload and promote visual content from the service directly.
Recently, YouTube's pay-for-engagement ad model, TrueView, became available for mobile marketers via AdWords. This is a significant feature, as mobile marketing has grown into an important practice today. Advertisers will only pay if users watch the entire ad or the first 30 seconds, whichever is the shortest, and users will be able to skip the pre-roll video ad whenever they want.
"Bringing TrueView video ads to mobile devices will make it easier to create and manage multi-screen campaigns and will give additional reach," noted the Google Mobile Ads Blog.
Professionals who manage social media marketing campaigns in hopes of generating leads may want to consider how YouTube can be a beneficial platform on which they can leverage products or services.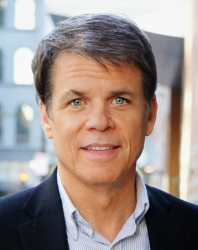 Latest posts by Martin Jones
(see all)