The emergence and proliferation of advanced technologies has had a significant impact on managing your small business. Once upon a time, mom-and-pop stores could be satisfied with maintaining little to no technological budget, relying on traditional tools like in-person networking and 'tried-and-true' marketing strategies for small business. However, with advanced technology available at a mainstream level, it is now imperative for all small businesses to adopt some of these unique technologies, lest they fall behind their competitors. Chief among these is the availability and importance of big data.
A recently released study revealed that big data – a collection of large and complex data sets that can be used for advanced analytics – is transitioning from the domain of large companies to the realm of small and medium sized businesses, according to Accounting Today. The study by Intuit notes that with return on investment emerging as one of the hottest buzzwords in the industry, efficiency has taken on a greater emphasis. Additionally, the advent of technology has enabled more seamless and affordable access to this data.
"Data is quickly becoming the vital raw material on par with capital and labor," Intuit president and chief executive Brad Smith told the news source. "Data levels the playing field for small businesses and brings back the days of the local merchant knowing all about you, your purchase preferences, and promotions tailored to your specific needs, using data from our smartphones and mobile devices."
The report, entitled "The New Data Democracy: How Big Data Will Revolutionize the Lives of Small Business and Consumers," also focuses largely on the democratization of big data. According to ZDNet, democratization of big data puts the onus on small businesses to deliver greater efficiency and relate and engage with consumers on a previously impossible level.
The news source also notes that big data requires more than just the collection of numbers and statistics. In fact, delivering meaningful insights on markets, consumers and competitors requires powerful advanced analytical systems. Small-business owners should consider reading up on the nuances of big data before diving fully into it.
How is your small business leveraging big data successfully?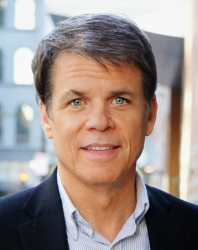 Latest posts by Martin Jones
(see all)