Even though the internet has in many ways shrunk the world and provided a means for direct connection with customers across continents, the power of local marketing remains strong. At the same time the web has provided ways for customers to order products from distant warehouses, it has also given consumers a great deal of power when evaluating businesses and merchants in their own backyard.
According to a study by BIA/Kelsey, 90 percent of consumers use search engines when researching local goods or services. This shows businesses that if they want to continue to grow and attract nearby customers, they need to craft a comprehensive and aggressive method for advertising to local customers.
In this way, some of the best marketing strategies for small businesses revolve around how they build and bolster their web presence with special attention paid to consumers from their geographical region.
Here are some of the most effective ways to improve your local marketing campaign.
Claim your listing
It is vital that you officially submit your business to local search platforms such as Google Maps, Bing Local and Yahoo! Local. This way when users conduct a search for your industry, they will see your location and details on their front page. Without taking this step, you could be sacrificing a huge share of consumers who choose a competitor, simply because they showed up on the search engine.
Use pictures
Having images associated with your business will help you climb the search engine ladder as well as provide searching consumers with a picture to go along with a name. Whether they are pictures of you, your storefront or your logo, this small step can have a huge impact on your ability to lure local customers.
Promote reviews
Even in this highly digital world, word of mouth is still vital. Encouraging satisfied customers to post reviews – as well as responding to negative postings – can help you demonstrate to potential new customers that you value your reputation and that you aim to build a happy community of clients.
What strategies have you used to promote your business locally?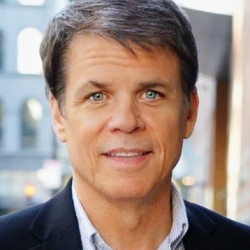 Latest posts by Martin Jones
(see all)