It is often said that retaining or maintaining a customer is significantly cheaper than acquiring a new customer. To this end, promoting and ensuring long-term customer loyalty has emerged as one of the more efficacious marketing strategies for small business. Maintaining customer loyalty might seem like a simple tactic to employ – just treat your customers well and give them what they want – but in reality, there are many layers and nuances that go into ensuring your customers stay with your business for a long time. Here are some tips on how to build long-term customer loyalty.
Measure and track all loyalty marketing communications
While many businesses have varied marketing channels that they are devoted to, most of them usually aren't tracking the results of these, ultimately rendering the marketing efforts less productive than they could be. Franchising recommends using QR codes, reviewing email marketing data or employing some other marketing metric in order to fully understand just how your consumers are behaving and reacting to you, your company and its marketing efforts.
Be more than just a vendor
According to Inc. Magazine, going above and beyond a typical sales-customer relationship is the key to ensuring customer loyalty for the long-term. This means anticipating what your customers might need, providing added value that goes beyond what the customers might've expected and engaging with them in social situations as often as possible. Doing so can create deep engagement, which is ultimately the key to customer loyalty.
Communicate regularly and openly
Be honest and respectful in your communications and interactions with clients and they will return that. Even saying thank you in an email or personal letter can go a long way toward establishing regular lines of communication.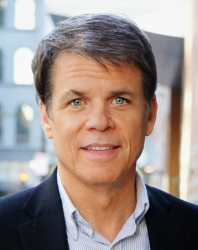 Latest posts by Martin Jones
(see all)