As one of the most effective marketing strategies for small business, social media marketing has steadily increased its presence among entrepreneurs and marketing managers at many companies. According to a recent survey conducted by The Wall Street Journal and Vistage International, six out of 10 small business owners believe that social media tools are valuable to their company's growth. However, the survey also revealed which social media networks in particular were deemed to be the most useful in terms of growing companies. In that regard, LinkedIn proved to be the favorite among small business owners, while Twitter and its 140-character word limit lagged far behind.
Professional networking site LinkedIn was selected by 41 percent of respondents as being the most beneficial social media network to their company's marketing efforts. YouTube and Facebook followed close behind, with each garnering 16 percent and 14 percent of the vote, respectively. Twitter ranked at the bottom of the list, with just 3 percent of the 835 small business owners surveyed believing that Twitter could potentially help companies grow.
"We will tweet 10-plus times a day, and we will put roughly the same number of posts on LinkedIn per day, yet we get dramatically different results," Ken Lopez, who began using social media to market his consulting business two years ago, told The Wall Street Journal. "LinkedIn is the dominant traffic driver. Twitter is a small percentage by comparison.
Whichever social media network small business owners ultimately opt for, the fact is that the industry as a whole is no longer viewed as a passing trend among consumers, but actually a necessary component to marketing one's business. A recent report revealed that, as small businesses get better at social media marketing and continue to see its immense usefulness, spending on social media will continue to increase, according to Technorati. The report, produced by business media consulting and analysis firm BIA/Kelsey, projects social media marketing spending by small businesses to reach $9.8 billion annually over the next four years. The survey also noted that two thirds of small business owners currently spend at least a few hours each week on their Facebook pages, while half Tweet a few times a week.
Despite being a relatively minor player in the small business marketing landscape at the moment, Twitter is taking steps to ensure that it doesn't fall further behind its competitors as a powerful marketing tool. According to The Wall Street Journal, approximately 4.5 million small businesses use Twitter today, prompting the company to make further inroads by reaching out to small businesses. Overall, about 14 percent of business owners use Twitter, a figure that is right in line with the 15 percent of all online adults who use Twitter.
Previously, Twitter had only allowed larger companies to buy ads on the microblogging site. However, according to the news source, it has recently allowed smaller businesses to buy ads as well, presenting a great opportunity for small business owners to circulate their messages to more prominent or targeted groups of users.
All told, the various social media networks are collectively accounting for larger advertising spends by small businesses. According to the news source, Twitter is expected to generate about $545 million in ad revenue this year. To compare, LinkedIn accounted for $668.7 million in advertising revenue through the first nine months of 2012, while Facebook posted an astounding $4.28 billion in ad revenue in 2012.
What social media network does your small business favor for its marketing efforts?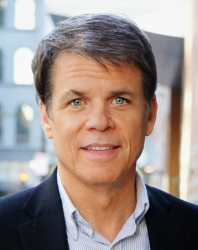 Latest posts by Martin Jones
(see all)