Even as Search Engine Optimization remains a relatively new idea in the marketing landscape, its importance for small businesses cannot be understated. More small businesses than ever before are depending on local searches, conducted through powerful search engines such as Google or Yahoo, to increase their presence and drive traffic to their websites. Such local searches will not be efficacious if backed by a poorly developed and fleshed out SEO strategy. If your small business' website content is not properly optimized, you will inevitably be drowned out by the increasingly crowded search engine landscape. Here are some common SEO mistakes to avoid in order to turn SEO into one of the best marketing strategies for small business.
Using the wrong keywords
Much of SEO revolves around an in-depth keyword strategy. According to Click Conversion, if you want your SEO efforts to be effective in bringing in more customers, you must first target the right keywords. These keywords are what interested customers enter into search engines when looking for a company that provides the products or services they are looking for. In other words, you are looking for the most popular words that customers are regularly searching for. However, targeting only the most popular or fought over words will not do much to budge the needle and improve your search ranking. Meanwhile, highlighting keywords that are never searched for is akin to a tree falling in the forest when nobody is around. Finding the happy medium is the key to strong keyword strategy.
A dearth of fresh, engaging content
Strong SEO tactics are the backbone of content marketing, or vice versa, with the point being that quality SEO depends on fresh content, which depends on strong SEO strategy. Providing fresh content that comes up organically in searches and piques the interest of readers will ultimately help improve your search ranking. According to Business 2 Community, fresh content can heavily influence rankings and needs to be produced regularly. 
Fresh content can come in a variety of different formats. For instance, regular articles or blogs – if updated frequently with relevant topics and backed by a good keyword strategy – are strong drivers of traffic. However, limiting yourself to just producing words will pigeonhole your small business and limit your growth potential. Instead, consider merging social media networks with engaging content, such as videos, podcasts and interactive polls.
Expecting SEO to be a one-time job
Building top quality SEO is not like producing a report – you don't simply work on it, complete it, hand it in and be done with it. Rather, SEO has to be an ongoing responsibility that is constantly and consistently monitored to ensure freshness and to keep up with the always-evolving SEO landscape. According to Click Conversion, a single SEO campaign might work wonders for your website's rankings today, but rankings can and will always change. This means not only regularly updating content and switching up your keywords, but also studying the landscape as a whole to determine what new analytics programs and trends are out there.
Duplicate or non-descriptive title tags
Title tags are considered the low hanging fruit of SEO, and as such, can often be ignored or forgotten. Business 2 Community notes that this would be a dire mistake, as unique and specific title tags can optimize your website's pages. Some things to keep in mind include keeping the title tags short, not stuffing keywords into them and adding your brand name in the tag whenever possible.
What are some SEO mistakes your small business has made and how have you learned from them?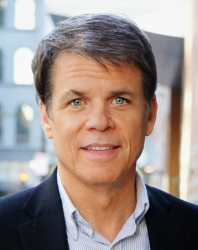 Latest posts by Martin Jones
(see all)