Managing your small business means you must be aware of your company's online reputation. A disgraced image can hurt your company and make it less attractive to job seekers, consumers and even potential investors. A few negative reviews and some unkind comments on your social networks are all it takes to besmirch your reputation.
Fortunately, the internet also provides plenty of tools to help you improve your image. Instead of wondering why consumers think poorly of your establishment, you can reach out and take steps to improve your services or merchandise. Additionally, earning links from other websites can bolster your reputation and grant you additional authority online.
Reaching out and listening
Message boards and review websites like Yelp can be extremely beneficial for enhancing your business' image. Customers can post positive reviews and recommend you to other readers, but they can also write negative comments that can damage your brand. Many sites allow you to respond to users.
For instance, USA Today recently reported that Mari Luangrath, who owns a cupcake shop, recently noticed she had a three-star review on Yelp. She reached out to the customer to explain his or her comments and then used the feedback to improve her cupcakes. The new batch was received positively and the review was updated. Luangrath stated that responding to negative comments is important to prevent them from staining a reputation.
"If we hadn't been monitoring it, it would've been on our Yelp page for some time," Luangrath told the news source.
If negative comments start appearing on social networks, you should ask the writers how they think you could improve your service. This allows you strengthen your business and shows that you are dedicated to your customers' desires.
Inbound links
CIO Magazine points out that receiving links from other websites can bolster your online reputation. When reputable blogs direct consumers to your page, it shows search engines and readers that you are a reliable source of information. Unfortunately, you aren't in charge of other sites, so you have no control over who links to your content.
The news source recommends asking site administrators to link to your pages. Only form partnerships with blogs and sites that are relevant to your company. For instance, if you run a marketing firm, speak with the writers behind a popular marketing blog.
These are only two ways that you can control your online reputation. What are strategies does your company use to control its image?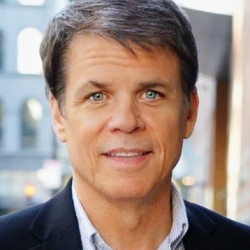 Latest posts by Martin Jones
(see all)