One of Twitter's features may be coming to Facebook, and it may change how you think about marketing your business. According to The Wall Street Journal, Mark Zuckerberg and his team are considering bringing hashtags to their social network. Advertising Age speculates that the move is to bolster Facebook's new Graph Search, which is supposed to make it easier for companies to target users based on their interests and demographic information. Hashtags would allow the website to filter updates from multiple people and create a conversation about trending topics.
With hashtags potentially making an appearance on Facebook, small business owners must learn the basics of using the symbol for marketing. Here are three tips for creating a highly shareable hashtag that can generate excitement around your brand.
Always in moderation
As with all social media advertisements, too many hashtags are considered spam. If every update has five or six of the symbols, you'll annoy your followers and potentially violate Facebook's policies on posting.
Business 2 Community recommends creating a hashtag that is most relevant to your purposes. For instance, if you're holding a limited sale in your establishment a phrase like #saturdayonly might be your best bet.
Integrate them with your updates
Many hashtags are tacked on to the end of tweets and are usually keywords or summary phrases. However, this separates your hashtag from your message, making it difficult for consumers to understand what information they should be learning.
Social Media Today notes that including hashtags in the context of your update is a much safer strategy because fans can easily see why you'd highlight a certain term or phrase. Type your post and then decide what is the most important word or phrase, then put the pound sign in front and you'll have the ideal hashtag.
Join a conversation
Hashtags aren't only for marketing purposes – they're also used for creating online conversations. With Graph Search, you're able to target consumers outside of your normal customer base and if Facebook starts using hashtags you'll likely be able to find users by what they post.
Join a trending conversation to develop a personality for your business and brand. Find topics that are popular with consumers in your target demographics and start updating so that users will be exposed to your company.
With Facebook looking to expand its features, small business owners have to adjust accordingly. Do you think hashtags are a good idea? How would you go about creating the ideal hashtag?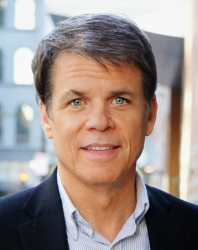 Latest posts by Martin Jones
(see all)