The internet is filled with powerful tools that help with marketing your business. By devoting resources to enhancing your firm's presence through blogging, social networks and other web-based options, your company can quickly bolster its global reputation.
Develop a marketing strategy that fulfills your business' needs with online resources. Forbes points out that the internet enables firms to deliver compelling, engaging messages to their target audiences so these companies can develop their brands in short periods of time.
Check out the following tips to help you maximize your firm's use of digital tools.
1. Evaluate your current marketing strategy
Taking a step backward could help your business move two steps forward.
While your business may have been successful in the past, reviewing your previous marketing plans can help you determine which methods proved valuable in your interactions with clients. With online tools, you can incorporate bits and pieces from past marketing strategies into innovative plans that could help your firm extend its reach.
2. Develop business objectives
Getting customers interested in your company's products and services requires substantial resources, but a consistent business plan helps accelerate your marketing efforts.
Company officials can use objectives to outline short- and long-term goals. Creating timelines to accomplish specific milestones helps your company stay on track.
Additionally, your firm should strive to be an industry leader and embrace innovation. If you feel the need to make modifications to your business plan, consider how these alterations could impact your firm and its clients. Minor changes could help a company make major improvements, but your firm should conduct plenty of research in advance before any business plan modifications are completed.
3. Provide value to your customers
Online resources give your business myriad opportunities to connect with consumers. When considering what to post in the digital universe, examine your content's value to your company and its clientele.
Customers want blog posts, pictures, slideshows, videos and other online materials that they can enjoy for extended periods of time. Providing quality content through your firm's blog or website helps draw attention to your brand, and you can make a lasting impression with world-class materials.
Receiving consistent feedback from customers also helps your company thrive. Business officials can accept suggestions and recommendations via emails, or these professionals can ask online visitors for comments about their firms' products and services. Collect feedback from consumers to further enhance your business' operations and improve your online presence.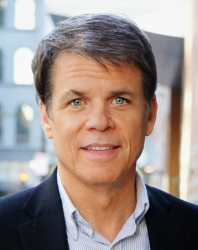 Latest posts by Martin Jones
(see all)