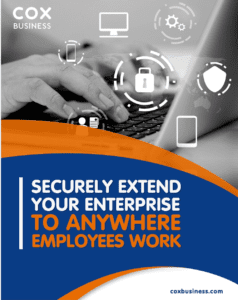 Although many employees have returned to the office, there's been a shift in how we work. There are many reasons behind this, with the pandemic fueling a large portion of it. But we also understand how mobility supports business continuity objectives and solves the challenges of hiring and retaining top talent. Without geographical restrictions, organizations can meet their goals and adjust to changing times.
However, connecting a remote workforce to your network presents some complex challenges. A piecemeal approach patched together during the pandemic may not suit long-term efforts. It can increase the risk of security incidents and disruptions. Alternatively, a strategic plan for designing mobile architecture can reduce risks while positioning your enterprise to take advantage of new opportunities. Below we'll look at how the future of mobility is happening now and the challenges that come along with it while exploring the specific benchmarks critical to a scalable mobile network.
Enterprise Mobility Is the New Standard
Where we work has changed, and there's no turning back. While there will always be executives and staff longing for pre-pandemic days, it's impossible to put remote work back in a box. Several high-profile executive surveys and announcements from large organizations show us that remote work isn't merely a trend. Consequently, leaders are under pressure to develop mobility solutions that integrate several technologies seamlessly while ensuring reliability, flexibility, and security.
Advantages of Cloud and Networking Innovations
A purposeful approach results in infrastructure and systems that are resilient and effective. The benefits extend across your organization and beyond, fueling better experiences and increasing productivity. In short, companies that put together a flexible, secure solution now have a competitive edge.
Here are the main factors driving innovations in cloud and networking solutions:
Expand talent pool: Without geographical restrictions, companies can reach the best and brightest workers and overcome labor shortage issues.
Drive revenues: Cloud and networking technologies increase visibility into operations, allowing leaders to identify ways to save money and earn it.
Improve employee experiences: As employee turnover hits new highs, organizations that can boost worker satisfaction levels have a better chance of keeping them.
Enhance customer experiences: The proper infrastructure helps companies deliver frictionless services and support.
Challenges of Connecting a Dispersed Workforce
To deliver these excellent experiences, IT leaders must first overcome barriers to successful adoption. The Allianz Risk Barometer 2022 found that 44% of surveyed risk management experts list cyber incidents as their top concern, with business interruption as a close second at 42%. As such, enterprise executives task IT leaders with finding solutions that address network security, privacy concerns, and business disruptions.
5 Benchmarks for Building a Scalable Mobile Network
The right provider can offer solutions to the challenges posed by mobility initiatives, allowing IT teams to focus on mission-critical objectives. Forming a partnership expands the capabilities of your team, helping to deploy and integrate technologies quicker while optimizing reliability and efficiency. However, it's vital to develop benchmarks to measure success and help leaders understand the return on investment (ROI). Build your strategic plan by outlining criteria for the following areas.
Security
CyberEdge's Cyberthreat Defense Report found that "85% of organizations suffered from a successful cyberattack last year." Indeed, network security remains a top challenge as companies shift to remote work. Your enterprise architecture changes your security posture, and you need to understand the minimum security requirements for your organization. Security benchmarks should consider specific metrics and understand threat levels to prioritize them. Your technology partner can help determine priority levels for network endpoints versus the edge, data encryption, user authentication, and cyberattack prevention.
Intelligent Networking
The speed of digital innovations means inflexible infrastructure is a thing of the past. Changing or increasing services without redesigning the infrastructure and hardware is essential. An intelligent network can evolve and proactively respond to changes in demand. An SD-WAN is a flexible network solution for optimizing traffic for remote and mobile workers. Enterprises may use SD-WAN to replace outdated architecture or as an overlay to legacy networks such as MPLS or metro ethernet. It also provides a pathway to Secure Access Service Edge (SASE) and Zero Trust models. Your organization should identify benchmarks for SLAs, QoE, and QoS.
Business Continuity
Mobility architecture must prioritize continuity. A modern complete business continuity disaster recovery (BCDR) plan includes several solutions, such as automatic failover to wireless, backup as a service, and disaster recovery as a service. Identify your ideal RTO (Recovery Time Objective) and the RPO (Recovery Point Objective) times. Also, consider your desired uptime goal and the compliance standards that your company wants to reach.
Cloud Environment and Applications
Moving workloads to a cloud environment provide flexibility, allowing employees to complete tasks without coming into the office. It also supports BYOD policies, reducing capital investments required for additional hardware. Your mobile workforce accesses their digital workspace with a secure, single sign-on (SSO) through solutions like Identity as a Service (IDaaS). They can work from a virtual desktop and use their applications in the cloud.
Your assessment should include benchmarks for:
Essential cloud services for enabling mobile workforces
Service level commitments for availability and JIRA ticket resolution
Security requirements for your public or hybrid, or bare metal environment
Dedicated Internet Access (DIA)
Whether your organization takes a cloud-first approach or deploys SD-WAN, or a combination of both, DIA ensures your network can support mission-critical cloud applications. Review your company's high-capacity applications driving the need for DIA fiber, including upload and download requirements. Think about the impact of symmetrical speeds on productivity and employee experiences. Also, consider how the right technology partnership can support your initiatives through continuous monitoring, enterprise-grade SLAs, and 24/7 customer support.
Optimize Enterprise Mobility
A McKinsey Global Survey of executives found that companies have accelerated the digitization of their "internal operations by three to four years." Moreover, leaders understand the critical role of technology. The reality is that the future is now. And tech leaders that can define vital benchmarks and successfully deploy mobility architecture can future-proof their organization and make themselves invaluable to the company.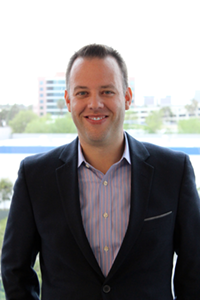 Latest posts by Duane Barnes
(see all)