The pandemic led to companies taking leaps toward digital transformations. However, this frenzied pace couldn't continue for every business. Once organizations achieved their main objectives, many had to focus on pressing matters, from supply chain issues to retaining talent. That doesn't mean digital transformation is out of the picture, just that it's slowed.
Yet, history shows that companies poised to recover after a downturn are those that invest with purpose. And the cloud is key to meeting today's obligations while preparing for tomorrow. Learn how cloud services can help you overcome challenges and reach your business goals while making gains in digital transformation.
Challenge: Budget Cuts and Staffing Issues
According to the annual State of IT report, most businesses planned to keep their IT budget the same or increase it in 2022. For many companies, the additional funds covered the rising costs of products, services, and wages. Moreover, about one-quarter of IT professionals said they'd "look for or change jobs in 2022." The budget and staffing crunch left many organizations without enough staff to oversee technology modernization efforts while managing current trouble tickets.
Solution: Managed Cloud and IT Services
Partnering with a Managed Service Provider (MSP) can reduce the strain on your IT staff and help you move forward in your cloud adoption journey. Managed solutions assist with migration, configuration, and optimization of the cloud. In addition, providers maintain and secure the infrastructure, allowing your teams to focus on core business tasks.
MSPs also offer cloud support solutions that provide one-on-one assistance to end users 24/7. These services are an excellent fit for organizations wanting round-the-clock support from U.S-based representatives and support engineers.
Challenge: Communicating With Remote Employees
A Gartner snap poll found that "54% of HR leaders indicated that poor technology and/or infrastructure for remote working is the biggest barrier to effective remote working in their organization." Indeed, many companies adopted a piecemeal approach to virtual technology during the pandemic, forwarding calls to personal cell numbers and relying on free video conferencing tools to keep teams connected. Many employers embrace remote or hybrid work models, so companies need a flexible solution to ensure staff can make and receive calls from anywhere.
Solution: Cloud-based Business Phone Systems
Provide employees with a unified communications (UC) app to answer calls from their tablets, computers, and cell phones. If they head into the office, staff can use existing desk phones with an adaptor or Voice over Internet Protocol (VoIP) phones. Cloud-based business phone systems don't have upfront hardware costs, and providers update, repair, and maintain the infrastructure.
VoIP solutions are scalable, meaning you can expand channels to include contact center capabilities, such as SMS and chat messaging. Plus, your business phone system enhances the employee experience, which 50% of HR leaders said is "most important to accelerating transformation across the business."
Challenge: Supply Chain Issues
Zippia's research found, "The #1 cause of U.S. supply chain disruptions is unplanned IT outages." Cyber attacks, adverse weather, and loss of talent also impact supply chains. Moreover, a lack of visibility reduces supply chain accuracy leading to significant re-stocking issues and delays. These problems increase your expenses and harm customer experiences.
You're at a disadvantage if your team relies on spreadsheets and on-premise software to manage inventory. These tools don't provide the agility today's companies require to adjust quickly to supply chain issues.
Solution: Management and Supply Chain Logistics Cloud Solutions
Anticipate potential risks and disruptions by shifting your logistics to the cloud. Supply chain solutions provide a central platform accessible from any device with an internet connection. You can track shipments, generate reports, and view or print documents from one spot. Additionally, real-time analytics support evidence-based decision-making, enabling you to react quickly as demand changes.
According to Geodis, "57% of firms consider their supply chain as a competitive advantage, enabling the development of their company." Effective logistics management can increase profits and enhance customer experiences. Consequently, almost 70% of supply chain officers think supply chains "will be a key driver of better customer service" within the following year.
Challenge: Rising Operational Costs
Many professionals face barriers when recommending transformative changes to an already stretched-thin budget. With costs growing across the board, companies feel the pinch in OpEx and CapEx budgets. Higher-priced business supplies, utilities, and rent require leaders to find ways to decrease other line item expenses or hold off on digital transformation objectives. However, effective cost reduction measures are a collaborative effort, and without seamless communication and visibility, organizations can't control or adjust costs.
Solution: Cloud Computing Tools
McKinsey advises leaders to establish a business operations cost control tower. It holds your cost data and analyses, which help companies to develop fact-based mitigation strategies. To ensure cross-functional collaboration, put your tower in the cloud. Doing so allows finance, procurement, and management representatives to work together to decrease costs.
Since cloud computing lets you share resources over private or public networks, your infrastructure costs decrease. Offsite hardware also reduces internal power costs. MSPs that use a consumption-based cost model can also lower your operating costs because you only pay for the services you need.
Challenge: Competition Threatening Market Share
The marketplace is competitive, and the growing digital divide threatens to leave less tech-savvy companies behind. Unfortunately, 55% of Workday respondents "say their digital strategy is always or often outpaced by the demands of the business." If you haven't made headway on your transformation efforts, you're at risk of losing market share and not being able to recognize or take advantage of opportunities.
Solution: Expand Your Digital Business Ecosystem
The digital economy is fueled by cloud-first technologies and includes a network of partners, such as third-party providers, developers, and suppliers. Google found that organizations with robust digital business ecosystems have stronger supply chain flexibility, revenue growth, and a better understanding of market conditions. Technology partnerships expand your network, allowing your company to access new tools and providers as your needs change.
Indeed, 96% of digital business ecosystem leaders "say their brand is perceived better than others in their industry." They also report 6.7% average annual revenue growth over the past three years compared to 4.9% of those without strong digital ecosystems.
Challenge: Threats to Cybersecurity
As companies switched to remote work, their vulnerabilities increased. According to a Javelin Strategy & Research study, identity fraud losses totaled $56 billion in 2021, and IBM notes that compromised credentials caused 20% of data breaches. On average, about 287 days pass after a data breach before security teams can identify and contain it.
Cyber attackers don't necessarily care about your business size, meaning no organization is safe from potential hacks and breaches. Yet, many companies take a reactive approach to cybersecurity, patching software as threats arise. The lack of visibility can put you behind the curve, as potential weaknesses go unnoticed.
Solution: Cloud Security Services
The State of IT survey found that companies are investing more in managed security services, as it was 7% of the budget in 2020 and is 10% in 2022. Indeed, "42% of tech executives report that cyberattacks and concerns over cyber security and ransomware attacks have accelerated their organization's plans to adopt the cloud." Security as a Service is a personalized, multi-layer defense strategy.
It helps organizations reduce data mobility costs and cloud risk while retaining control of their cloud and on-premise resources. Managed security solutions may include identity management services, email protection, and advanced threat detection and remediation.
Challenge: Legacy Systems Preventing Migration
Pulse and Archive360 reported that "eight out of 10 tech leaders are prioritizing a move of their legacy app data to the cloud in the next 12 months." However, the top barriers to migration include regulation and compliance considerations, uncertain budget requirements, and infrastructure and information security concerns.
Solution: Cloud Migration Services
Since 50% of all business workloads are predicted to run in the cloud by 2023, companies must overcome cloud migration challenges. Technology partnerships can more than move your data and workflows to the cloud. The right provider works with your business to develop a blueprint for your cloud deployment, ensuring a seamless transition for your employees and processes.
Revitalize Your Transformation Strategy With the Cloud
Cloud infrastructure enables business goals, from optimizing supply chains to reducing costs. If your digital adoption journey has stalled, you can restart it using cloud services. Learn how Cox Business can help by scheduling a consultation.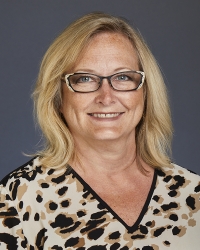 Latest posts by Lisa Majdi
(see all)