How SD-WAN Can Help Your Business
The work-from-anywhere environment is forcing organizations to adjust and address accompanying network challenges and, in doing so, they may need to implement a new network model. Businesses like yours are dealing with massive cloud consumption, increased mobile device usage, greater dependency on large files such as streaming video and more cloud applications.
In this new era of mobility, Internet data traffic last year reached unprecedented levels of volume and velocity, showing no signs of slowing as companies experience a greater load on their network environments. A recent report shows Internet usage increased by 1,266% from 2000 to 2020. As such, optimizing the wide area network (WAN) is increasingly imperative.
Today's organizations need more bandwidth, lower latency and greater reliability to meet the demands of advanced applications, big data, and proliferating endpoints, as well as keep traffic flowing smoothly and securely. Whether they're looking to replace or overlay a physical network, companies increasingly are tying their future to distributed intelligence and management at the edge and turning to a software-defined wide-area network (SD-WAN) to meet these challenges.
After a brief rundown of how SD-WAN works, let's explore some of the most prevalent challenges businesses face regarding the hybrid working environment and how the right SD-WAN solution can help alleviate them.
Quick Overview
SD-WAN uses software to control network operations by managing various geographic pieces of the WAN to help organizations with performance, efficiency, and productivity, among other things. It handles network traffic, can support firewalls, gateways, and virtual private networks (VPNs), and helps with redundancy, backup, and recovery.
According to IDC, the SD-WAN infrastructure market will grow at a 30.8% compound annual growth rate from 2018 to 2023 to reach $5.25 billion. Further, the Network World 2020 State of the Network report found 44% of organizations are piloting or using SD-WAN, while another 28% have it on their radar.
It's no wonder it's gaining ground, as SD-WAN can help companies solve these top four challenges:
1. Network complexity
Companies used to rely upon multiprotocol label switching (MPLS) to sufficiently connect remote branches to on-premises assets. Then came the cloud, mobile and IoT devices and bandwidth killers such as streaming video. This explosion of network traffic added complexity, which is driving companies to reevaluate their WAN needs.
Cloud-delivered SD-WAN transforms WANs by distributing traffic across all transport modes, including Internet, Ethernet, MPLS and 4G-5G/longer-term evolution (LTE), to fit your network policies and helps ensure optimal transport for each application. It maximizes connections while simplifying the complexity associated with the management, configuration and orchestration of WANs.
2. Lack of network visibility
Legacy networks cannot provide the sufficient monitoring today's businesses need to thrive. In fact, the siloed approach to monitoring various networks won't cut it, as optimal IT operations rely on full network visibility to ensure optimum network performance insight.
SD-WAN enables you to monitor your entire network including hardware, uptime, locations, carriers, service usage and all connected devices, accelerating your WAN and ensuring optimal connectivity. In fact, you can view and reduce or eliminate never-activated or underutilized services to cut costs and save money.
3. Inconsistent application performance
Legacy networks struggle keeping up with performance demands of modern Software as a Service (SaaS) applications and network traffic that travels between multiple locations, IoT devices and on-site and remote workers.
SD-WAN improves performance, connectivity and reliability of all applications on your networks by providing multiple Internet exit points that deliver additional bandwidth through multiple Internet exit points, allowing your company to control network traffic in real time.
4. Network security threats
Data breaches and security threats, which have long plagued businesses, only worsened during the pandemic. Couple this with the fact that finding skilled security professionals has only gotten tougher. As businesses increasingly use the cloud for IT, the risk of cyberattack becomes more prevalent with growing numbers of circuits and connections to those cloud services. The vulnerabilities of data traveling through your network include interception, theft and other cyberthreats. And as hybrid work continues, it's critical to protect and secure increasing amounts of in-transit data.
SD-WAN provides secure data access while controlling application delivery through strong, universally applied app-level policies, data segmentation and encryption, all of which help protect your network. Better security allows companies to deploy new applications and reach remote locations with minimal risk while meeting compliance requirements.
Summary
If your organization has experienced one or more of these all-too-common challenges, SD-WAN might be the linchpin you need to simplify and strengthen your network infrastructure. From edge computing and IoT to cloud adoption and transitions, SD-WAN can help companies wade through this new era of post-COVID-19 mobility and tackle today's most-prevalent networking difficulties head on. If SD-WAN sounds like a fit for your business, look to a solution with network intelligence and multi-transport that provides strong implementation support and partners with industry-leading solution providers.
For more information visit, coxbusiness.com/cloud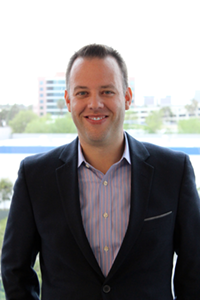 Latest posts by Duane Barnes
(see all)