Eighty-five percent of customers buy more when they receive personalized service. That stat is compliments of TimeTrade, a provider of the leading SaaS solution for appointment-driven personalization. Personalization is a trend that's growing in all kinds of businesses. Customers want to be recognized and remembered. They want you to sell to them and service them based on their needs and past experiences. Don't you want to go where people welcome you, expect you, and, as the theme song from the old TV show Cheers says, "Where everybody knows your name?"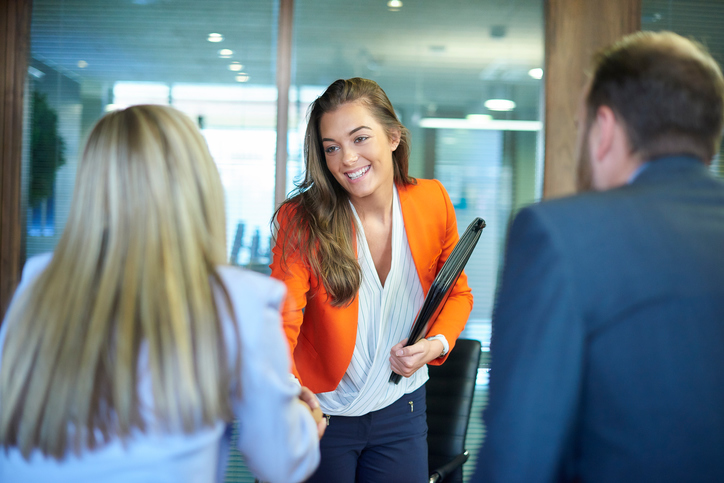 Even online companies like Amazon "know your name" – and much more. Log onto your Amazon account and not only will you be greeted by a "Welcome Back" message with your name, but also by images of what you have looked at and bought in the past. They have a level of digital engagement that is second to none.
Uber is another example. The Uber driver, using the company's app, knows my name and where I'm going before I even get in the car. This gives them a head start on making a connection with passengers that a typical taxicab driver can't compete with.
Companies like Amazon and Uber have affected more than the retail and taxicab industries. They impacted all businesses, and they did it by changing customers' expectations – including your customers' expectations about you.
Even if you are in a business that doesn't have anything to do with online retailing or public transportation, your customers will still compare you to their Amazon or Uber experience. No longer do customers simply compare you to your direct competitor. Customers now compare the companies they do business with to companies outside of the industry, like Amazon and Uber. A manufacturer's inside sales rep may be compared to a salesperson at a Nordstrom store. Customer service rock star companies like Nordstrom, Ritz-Carlton, Ace Hardware, Amazon and other brands recognized for amazing service set the bar for everyone else, not just their direct competitors. And, one of the ways they do it is by creating a personalized experience.
TimeTrade calls this type of personalization the We've Been Expecting You customer service experience. This is an experience that creates a connection with the customer. That's what great companies do. They have a great product and great customer service, and they also create a connection. Our friends at TimeTrade shared several ways you can create a similar experience. The We've Been Expecting You experience can be broken down into three simple steps:
Play by the customer's rules. Customers want you to meet them on their terms. They want to engage with your company when and where they want. In the consumer and retail world, customers expect to be able to connect in person, on the phone and through social channels (and that's becoming the norm for B2B as well). Which channels should your company be on? You can answer that by asking, what channels are your customers on? That's where you need to be. Customers get to choose, and whatever channels they choose, be ready and expect them.
Take advantage of every interaction with the customer. Be it face to face, by phone, via an email interaction or an online social channel, take advantage of the opportunity to engage with the customer in a meaningful exchange or conversation. More than just building rapport, show off your knowledge and expertise. TimeTrade research shows that 90 percent of consumers are likely to buy when helped by a knowledgeable associate.
Empower your employees. Give them the tools and training they need to do their job, and then let them do it. Employees who are truly empowered will feel confident engaging with the customer. They know what they can and can't do, and don't have to seek management approval to find a creative solution that resolves a customer's issue. They recognize that every interaction with a customer is an opportunity for the customer to form an impression, and they take full responsibility for making sure it's a good one.
"Savvy businesses recognize that providing an exceptional customer experience is a key differentiator for their brands," said TimeTrade CEO Gary Ambrosino. "Today's consumers, including B2B customers, have almost unlimited options when it comes to where they purchase products and services. Brands that invest in personalization will continue to stand out—and distance themselves—from their competitors."
Today it's easier than ever to make customers feel welcome with a personalized experience. If we take the time to know our customers, collect relevant information/data and use it appropriately, and maybe even call the customer by name, we'll make the customer feel like a person, and not an account. Then, the next time they interact with us, they may get the feeling that … We've been expecting you!

Latest posts by Shep Hyken
(see all)