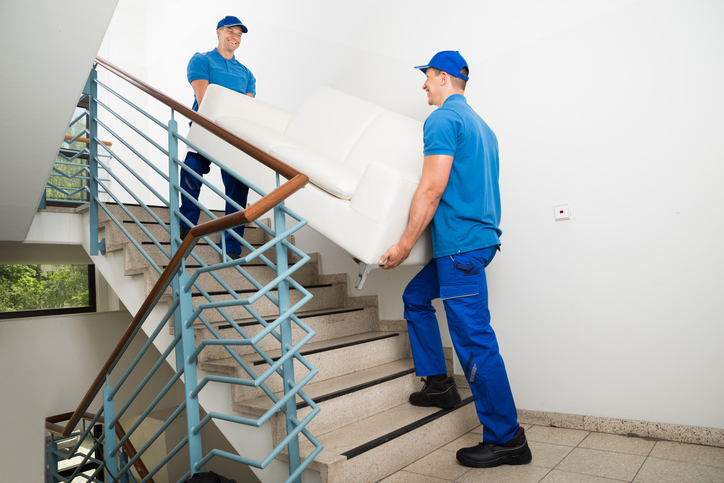 It's been almost four years since we moved from a house to a condo. We used McGuire Moving and Storage in St. Louis. My wife heard they were excellent. Along with excellence comes a higher price, but I got what I paid for: a perfectly executed, hassle-free moving experience. They were amazing to do business with – so amazing that I hired them six months later when we moved our offices. While I don't look forward to moving again, I know that the team at McGuire will have my back when the time comes.
What made me think of that experience was learning about Dustin Black and Black Tie Moving. Black Tie Moving is a company based in Nashville, Tennessee, that offers a simple customer service brand promise. They guarantee that their customers' experience will be the best they will ever have.
That's a pretty lofty statement, but that's their goal. And, by the way, they aren't just talking about the best moving experience. They are talking about the best customer service experience with anyone they have ever done business with. That's a BIG statement. And, it seems to be working. This year, Black Tie Moving will be the fastest growing moving company in the industry, growing by 800 percent.
So, how do they do it? Black shared seven lessons from his moving company that any organization can consider implementing to take its customer service to the next level. I've shared his ideas in bold, followed by my thoughts.
Have a clear line of communication. The worst customer problem a company can have is a breakdown in communication. The customer walks away thinking, "They don't understand me," or, "They aren't listening to what I'm saying." In the moving business, a broken lamp is easy to fix or replace. It's the same for any basic mistake such as an incorrect invoice, an incomplete order, etc. But the relationship between two people is not quite as easy to fix when there is a misunderstanding.
Identify needs early on to eliminate being blindsided by typical problems that can arise. It is important to establish the customer's expectations at the beginning of the relationship. If there is an unreasonable expectation, and you don't discuss it, you will have a problem to deal with in the future. Take time at the beginning to make sure your expectations and your customer's expectations are in alignment.
Dress to impress. In the moving business, you only get one shot at making a first impression. When a customer opens the front door, he or she must be greeted by clean-cut, uniformed employees who uphold a professional image. It's the same for every business. Dress to impress, but also dress appropriately. Moving company employees may wear good-looking uniforms, but you won't find them wearing Brooks Brothers suits as they move heavy furniture. Dressing to impress means dressing appropriately for the situation.
Be the expert. Customers want, expect and are willing to pay for expertise. Black Tie Moving trains its movers to be experts in everything that has to do with the moving process. Expertise and knowledge create credibility and customer confidence.
Exceed expectations. The old expression, "under promise and over deliver" comes to mind. Black Tie knows its clients want to be served at the very highest level. Go back to No. 1 on this list – communicate. Learn what the customer's expectations are, then exceed them. For example, the moving project could come in under budget or be completed in less time than expected. There are many ways a business can exceed customers' expectations, but first it has to know what they are.
Utilize technology. Black Tie uses a GPS tracking system so its customers always know exactly where the moving truck is. Using the right technology can save time, save money, make doing business with you more convenient, and so much more.
Provide a concierge. Black Tie Moving has a concierge on duty 24/7 to answer the customer's questions and eliminate the stress of moving. Any business can offer a concierge, a dedicated person or team to make doing business with you easier.
So, does Black Tie Moving provide the best customer experience ever? Maybe or maybe not. After all, that's a lofty goal. But, perhaps its pursuit of that goal will help it become best-in-class in the moving industry, rising above the competition in a very crowded market. Study the seven lessons. Which work for you? Which will help you and your company rise above the competition?

Latest posts by Shep Hyken
(see all)