Which companies do you think attract the best talent? Your first thought may be tech titans like Google, Amazon or Apple. But think more carefully.
Many of the innovative ideas changing our world come from startup companies and the corresponding entrepreneurs behind them. Established companies are beginning to recognize this, and are seeking to harness the innovation and creativity of startups by building internal teams whose objective is to find and partner with startups to solve business challenges.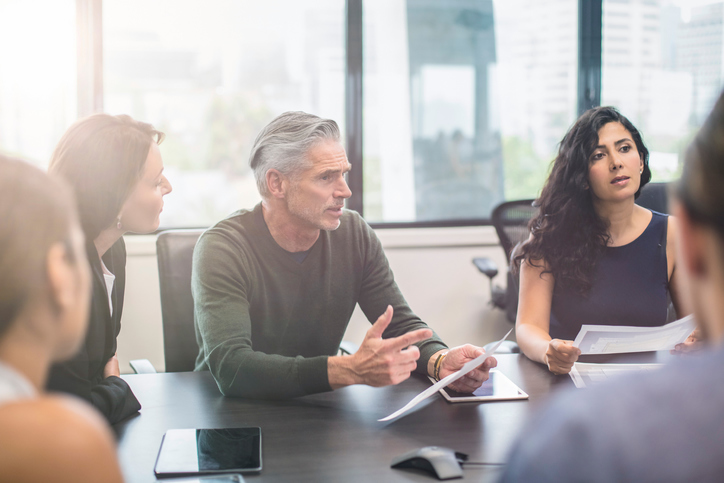 At SXSW Interactive, Dominic Venturo of U.S. Bank, Gregory Reed of Universal Pictures, and Jenna Spivak Evans of Unilever shared their startup partnership experiences with Mark Silva of Kite. All expressed having hiccups and victories that have led to a better understanding of how big companies can partner with startups for maximum mutual success.
Start with a pilot project.
If you need to get more of your coworkers onboard, start with a smaller pilot project with specific goals to show the value of the partnership to the rest of your company. Not only can this help you solve a challenge your company is facing, it is also a great way to test whether your company and the startup fit together well and could work together seamlessly on bigger projects in the future.
"We're working with our internal stakeholders in marketing who are facing real challenges with attribution and targeting consumers on multiple platforms," Reed said. "So we're unpacking that and trying to find startups who can solve those issues for them. It's an experiment with a very specific objective in mind, and maybe at the end of it there is an opportunity for mutual partnership."
Seek out accelerators to consider a wide range of pitches at once.
Accelerators are the perfect place to find startups that have been pre-vetted and are clearly able to meet expectations and deliver. You can hear multiple pitches at once, begin to look for patterns in those pitches and ask the appropriate departments in your company if these ideas target real problems they're experiencing.
Attend events and trade shows to meet startups.
This is another valuable way to meet a large number of potential partners at once. Just make sure to stay focused; don't get swept away in the hot topic of the convention, for example, VR, if it's not applicable to you.
"What makes it easier is understanding what's important to your business, having a focus on what will meet your end customer's need, what is relevant and true to your brands, and what that intersection would look like," Evans said. "That allows you to cut certain providers in a way because you know what's not going to work and to define how you're approaching innovation."
Set expectations for startups upfront regarding any regulatory challenges they'll encounter.
Free-wheeling startups aren't used to dealing with the red tape large corporations have entire departments devoted to. Make sure you guide and support them through the regulatory challenges of your industry so they don't get overwhelmed and quit.
"We ultimately had to make a change to policy," Venturo said. "We had one process and would hear from startups 'this is soul-crushing' and they would literally opt out. It wasn't simple but we changed the policy and adopted the mentor approach to help the startup get through the process and know that it's not going to be horrible. This also allowed us to define different levels of companies we could do business with so later it didn't become a surprise or overwhelming."
Adjust your payment policies.
While your company likely isn't hurting for cash flow, startups often necessitate shorter payment cycles to stay afloat. This is another area of policy that your company will likely need to reconsider — how you typically pay third parties. Additionally, it's important to incorporate flexibility in your agreement so that both sides know payment terms may change as your relationship shifts.
"When we were approaching the payment process with a new provider, we realized we needed to separate that out from the pilot process," Evans said. "We now lay out, 'These terms are just for the pilot; if we scale we may need other things from you, like insurance or different payment terms.' We learned there were challenges for paying startups on time. I built a case around why we need workarounds so we can pay them faster. We know that startups don't have the cash flow; they can't wait 90 days to get paid."
Don't be afraid to talk to the same startup multiple times.
Because startups are in the beginning stages of their company, there is a lot of room for growth and shifting — which can be beneficial for both the startup and company partners. As a company talking to a startup you're interested in, you may need to tweak their offering and their pitch to fit your company's needs.
For those companies you initially turn down, consider giving them a second chance if their offerings have changed from the last time you spoke, permitting they come to you ready to present how they now fit your goals.
"Startups pivot sometimes or their technology changes since you last spoke with them," Evans said. "We'll have multiple conversations with them if they tell us what's changed. There's a high volume of organizations you're going to be talking to so it's about being direct and asking 'what's new?' Because we need to manage our time as well."
"Early-stage companies aren't always adept at telling their story lucratively and succinctly," Venturo added. "There's a military phrase called 'BLUF' (bottom line up front) and it gets to the point. It asks what problem are you solving, how are you doing it, why can no one else do this and how are you implementing it. We try to help cultivate that and refine the messaging to get those ideas out succinctly and clearly. But if you look at a startup and say that it's not a fit, and they come back, they really have to make a change."
Startups can add an entirely new perspective for regimented, established companies who often don't have the flexibility to develop their own solutions, but both parties can — and should — benefit from a well-structured partnership. Start with accelerators or meet-ups to get an idea of what's out there; at the very least, you may find it changes the way you've been thinking about your own company's challenges and opportunities.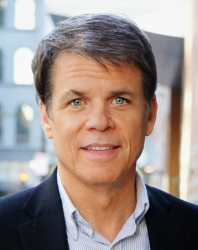 Latest posts by Martin Jones
(see all)