Technology gives your company a competitive advantage, and your enterprise-grade business phone system is a key component. It works in the background, handling calls and keeping your teams connected. In the past, telephone systems served basic communication needs. Today they are a technology investment that impacts your entire operations.
As such, it's crucial to find business phone services that provide the best overall value and deliver a return on your investment (ROI). Here's how to find the right features and services for your organization.
Compare Cloud vs. On-Premises Systems
On-premise or self-hosted systems require a significant initial equipment investment and an in-house support team for ongoing maintenance, troubleshooting, and updates. Voice over Internet Protocol (VoIP) systems and landlines have on-premise options.
However, only VoIP and virtual phone services can be cloud-hosted. In this case, your systems infrastructure is in the cloud, not your building, and your provider handles everything from technical support to infrastructure upgrades. Therefore, your first and biggest decision when buying an enterprise-grade phone system is to choose between cloud or on-premise systems.
Landlines
Public Switched Telephone Networks (PSTNs) are analog systems that send calls over copper lines. Landlines require on-premise Private Branch Exchange (PBX) hardware, and you're responsible for updating and maintaining the infrastructure within your building. Traditional phone services are suitable for businesses with poor or unreliable internet connections.
PBX equipment allows businesses to transfer calls to multiple extensions, provide call directories, and customize voice greetings. Although PSTNs are reliable and provide high-quality voice services, many providers are phasing out these systems. Consequently, you may not find as many hardware and software options on the market.
VoIP Phone Services
VoIP systems use your internet connection for inbound and outbound communications. Companies deploy VoIP through self-hosted on-premise systems or cloud-hosted infrastructure. Self-hosted options offer the most control over your system but require a steep upfront cost for equipment and infrastructure along with ongoing maintenance. On-premise VoIP is a good solution for businesses with an in-house IT team and complex regulatory or compliance standards.
In contrast, your Managed Service Provider (MSP) handles the equipment and maintenance with a cloud-hosted system. It works like other cloud-based tools, giving company leaders access to an online portal. The admin panel lets supervisors configure settings and users, allowing them to customize the system. You won't have to call your provider if you want to add a user. Cloud-hosted VoIP platforms are the most popular and easiest to use for small to mid-sized businesses (SMBs) and enterprises.
Most VoIP services include business phone numbers, voice calling, and texting on entry-tier plans. Advanced platforms support Unified Communications (UC) and come with electronic faxing, video and audio conferencing, and one-to-one chat tools.
Virtual Number Providers
A virtual phone system provides one or more business phone numbers and forwards calls to devices equipped with softphone apps, such as smartphones, tablets, or computers. It's a good fit for small teams and solo business owners who want to keep personal and professional communications separate without carrying a second cell phone.
Many virtual phone systems support VoIP calling over a wireless internet network but use cellular service when WiFi is unavailable or the connection is spotty. It can be an excellent solution for remote employees wanting flexibility in their workday.
Considerations for Buying a Business Phone System
Before selecting a phone system, there are several factors to consider. Work with department leaders to define the current role of your phone service and uncover opportunities for future use. A needs assessment is a good starting point to evaluate your resources and budget.
Budget and Resources
On-site or hosted Public Branch Exchange platforms provide more functionality than a standard analog phone system. But your initial and ongoing costs vary. On-premise services have a higher upfront price and consume more IT resources than cloud-hosted systems.
Get a clear idea of your total cost of ownership (TCO) by reviewing the following details:
Business desk phone requirements
Current IT staffing capabilities
Network infrastructure
Meeting room hardware
Off-site accessibility and hardware needs
Installation fees
Cost of adding additional lines or users
ISDN/SIP trunking charges
Onboarding and training costs
Remember to calculate potential gains that reduce the cost of your investment. Employee productivity and customer experience improvements transform your operations. Moreover, the right partnerships can support your staff during the migration process.
Employee Usage
Your staff interacts with your phone system differently, so there isn't a one-size-fits-all solution. Instead, subdivide your workforce according to job roles, responsibilities, and calling habits. Note the types of devices they use in and out of the office. Also, check out how the staff manages other communications, such as video, chat, or text.
In some cases, it's possible to shift employees away from paid collaboration and communication tools by selecting a phone system with these features. Your remote or hybrid teams also benefit from your business phone service. Certain functions will help them stay connected and support mobility, such as follow-me services.
Current and Future Business Objectives
Scalable technology investments are flexible, allowing your organization to expand or downsize easily. Nimble startups may benefit from a virtual phone system that forwards calls to mobile devices, whereas traditional landlines provide reliability in areas with poor internet connectivity. VoIP services offer the most scalability, letting businesses add users, channels, or entire contact centers.
Your choice should reflect the future costs of adding lines or infrastructure. However, it's also important to consider how you'll scale your company to meet customers on their preferred channels. A phone system can support your multi-channel approach and affect your business outcomes.
Customer Usage
Customers interact with your phone system before speaking with a member of your team. Their initial experience can feel seamless or fragmented, depending on the features and quality of your Interactive Voice Response (IVR) system and auto attendant.
Take your current phone service for a test drive and think about these questions:
Are the automated prompts easy to understand and navigate?
Can customers use a department or dial-by-name directory?
Does your software recognize known customers for VIP support?
Can you route calls according to schedules or caller locations?
Do customers reach out via text or chat frequently?
Evaluate Business Phone System Features
Your needs assessment combined with employee and customer usage data should reveal a list of non-negotiable must-have features. It should also give you an idea of the type of hardware you'll need and shed light on future objectives. Here are the tools that support your company as it grows.
Call Management
User-friendly call management features are the lifeblood of your business phone system. It should be easy to transfer calls or check your voicemail and work on multiple devices, including desk phones and softphones.
Call handling features typically vary by plan tier and include:
Local, toll-free, and vanity numbers
Automated attendants
IVR
Call forwarding
Missed call notifications
Call monitoring
Call reports
Call transfer
Ring groups
Extension or directory dialing
Call recording and transcription
Call queues
Unified Communications Platforms
Modern VoIP systems and call center software expand communication channels and bring conversations onto one platform. Unified Communications as a Service (UCaaS) platforms centralize conversations across multiple channels, including voice, text messaging, and voicemail. Enterprise-level phone services support internet faxing, team chat, and video conferencing. Your VoIP package may also provide media storage for shared files and recordings.
Multi-channel platforms let your team interact with customers (and each other) using live chat on your website or through integrated software. Omnichannel services give your team access to different conversations from multiple channels in one dashboard. Advanced services may include integrated ticket management and text message or live chat queues.
Team Collaboration Tools
Your business phone system should support how and where your staff works. Look for services offering advanced capabilities for distributed workforces. Mid-level plans can unify your communications and enhance collaboration among employees and clients.
Enterprise-grade phone systems may include:
One-on-one and group video meetings
Team chat spaces
One-to-one instant messaging
Presence status data
Persistent chat or video rooms
File and content sharing
Screen sharing and Remote Desktop control
Analytics and Performance Tools
Advancements in artificial intelligence (AI), machine learning (ML), and natural language processing (NLP) bring additional value to your business phone system. It's used in auto attendant systems and chatbot tools to route customers to the correct department or employee based on their history with your company, location, or sentiment.
These tools also collect a large amount of data about your callers and business users. Real-time and historical reporting and analytics gather data from multi-channel conversations and turn it into insights used for decision-making.
Integrated Business Phone Services
Incorporating your business phone system into existing workflows can improve productivity and customer experiences. Managed service providers may offer built-in integrations and support custom solutions. Refer to your list of current software and explore ways your phone service can leverage these tools.
Popular software integrations include:
Customer relationship management (CRM) programs
Help desk and customer care software
Workforce management (WFM) and optimization (WFO) platforms
Project and task management tools
Customer Service and Support
Phone systems are more than a technology investment; you're entering into a partnership. The right partner delivers the support your team needs, from installation and onboarding to fast response times when there's a problem. Higher levels of customer service can reduce the time it takes to migrate to a new system and lower training costs.
Talk with potential providers about various customer service levels and types of Service Level Agreements (SLAs) offered. Do they have 24/7 phone support and provide live chat? Can you get someone on-site if needed?
Work with an MSP that is upfront about their uptime and guarantee. Ask about self-service options that help employees and administrators navigate the system. Providers may have a knowledge base with videos and tutorials. Moreover, many offer live and recorded training sessions.
Choose a Technology Partner for Your Phone System
Historically, business phone systems weren't a glamorous purchase and only handled voice conversations. However, VoIP technology and cloud-based tools give companies access to multi-channel communications and advanced call management features. These empower your teams while automating basic tasks for seamless customer experiences and interconnectivity with many of the technologies your business uses daily.
Additionally, gone is the time when businesses had to rely on a single provider for all their voice and data needs. Today, there is a much more comprehensive range of managed service providers (MSPs), Internet Service Providers (ISPs), and blended combinations of both (including Cox Business) to choose from.
Today's ISP/MSP offerings often include traditional voice and data services, cloud solutions, managed IT services, etc. The advantages of partnering with a provider that understands the needs of your business and offers a comprehensive suite of these services to meet those needs cannot be understated.
By carefully evaluating your unique needs, you can ensure that you choose the best possible technology partner and provider for your business.
Although selecting an enterprise-grade system can be daunting, your technology vendor should act as technology partner, one who works with you to assess your needs and find a solution that's suitable for your team and budget. Schedule a consultation with Cox Business to explore options for your phone system.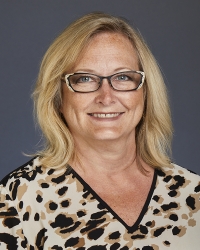 Latest posts by Lisa Majdi
(see all)