Why VoIP Cloud-Based Business Phone Service is Important for Small Business
The drive for small businesses to move to the cloud has continued to soar. With the promise of increased productivity, seamless implementation, ease of remote access, and cost savings over traditional business phone solutions, many small businesses see the cloud as a key opportunity to improve and grow their small business.
With the ability to place and receive calls over the Internet, rather than through conventional business phone lines, Voice over Internet Protocol (VoIP) has become an essential service for small businesses.
The benefits, including the ability for employees to make and receive calls from virtually anywhere, and on any device, via unified communications, make the need for VoIP hard to ignore. The result? More and more small businesses are making the switch to VoIP business phone solutions.
As you evaluate phone solutions for your business, here are six reasons a VoIP business solution should be at the top of your list.
1.    Simple Conferencing Tools Boost Collaboration
Collaboration and effective communication are vital to your company's success. But, it's impossible to keep teams on the same page without the right tools. Traditionally, enterprises hosted 60% of meetings in-person. Gartner now predicts that by 2024, this number will drop to only 25%.
To stay in touch, companies use web conferencing technology. VoIP services and cloud PBX systems support small business budgets while providing easy-to-use solutions. Gartner suggests that by 2021 "the lasting effects of a remote workforce [will] render conferencing services commonplace." Companies use cloud telephony because it:
Allows businesses to adjust to a changing workforce easily
Makes it easy to update and expand existing features
Offers straightforward integrations that fit daily workflows
2. A VoIP Cloud-Based Business Phone Service is Budget-Friendly
Whether you're scaling back services or trying to reduce operating costs, VoIP continues to offer innovative features perfect for small business use. Since it runs through internet lines, your provider doesn't have to install expensive cabling and equipment in your office.
Although you can purchase VoIP equipment through your provider, you can also use nearly any device to answer calls, join a video conference, or text message a client. These types of features used to only be available to enterprise customers with pricey PBX systems. Since that's no longer the case, small business owners who invest in VoIP now have a competitive advantage. Your VoIP provider handles upgrades and updates on a cloud-based server so that you can focus on your business.
When you combine the cost savings with added profitability thanks to improving customer experiences and boosting productivity, your cloud-based business phone service practically pays for itself. It may already be less expensive than what you spend on multiple, other, communication platforms each month.
3. Enterprise-Level Features Allow SMBs to Scale Up or Down
Updating a small business PBX system takes a bit longer and requires more effort than it does with a VoIP system. If you ramp up staffing during the holiday season, then it's easy to add new extensions or upgrade to special options, like SMS/texting. Popular features include:
Readable voicemail
N-way calling
On-hold music or custom messaging
UC apps that work on smartphones, tablets, and desktops
A call hold feature that doesn't require extra lines
Call analytics tools
But, you don't have to commit to add-on features. Instead, with just a couple of clicks, you can remove unneeded options. Plus, it's convenient to set up new devices, like a cellphone or computer. All of which makes hiring new employees or switching to a remote workforce easier than before.
4. VoIP Cloud-Based Services Improve Customer Experience
Every small business strives to implement a customer-first approach to marketing, communications, and operations. Today that means going to the channels your clients use for calling, conferencing, and messaging. Features like auto-attendant or virtual receptionist allow companies to connect clients with the right team member instantly. It doesn't matter if your staff shares an office or works remotely, your clients can get ahold of who they need on the first ring.
During high-volume call times, the ability to scale services to include call groups or call queues supports your clients with a custom on-hold experience while reducing missed calls or busy signals.
With a unified communications platform, you won't lose track of important messages or calls. UC uses a single channel to organize all forms of communication in one spot. This puts critical information at your fingertips so you can quickly answer questions and put clients at ease.
5. Cloud Integrations Boost Productivity and Efficiency
Small business owners have little time to spare. Fortunately, with a cloud-based business phone service, you can do more with less. For example, VoIP solutions integrate with various office technologies such as:
Email
Instant messaging
Customer Relationship Management (CRM) platforms
Voice and video conferencing devices
Instead of searching for contacts or customer information while on a call, you or your remote team members can access data from one cloud-based location. With fewer workflow interruptions, teams stay focused during their workday.
6. VoIP Supports Business Continuity Plans
Don't get caught off guard and unable to respond to your team and customers. A cloud-based business phone service allows you to rapidly switch from in-office communications to your virtual business continuity plan.
Employees can use any device from any location. They receive incoming calls and place outbound calls using your business phone number. This not only ensures business continuity, but it retains your brand image by showing professionalism and reliability. Even if you don't have a remote workforce, having the capability to make the switch when absolutely necessary can provide you extra peace of mind.
VoIP Cloud-Based Communications for the Win
As the workforce and world changes, you need reliable solutions that support your growth while reducing barriers.  But it's tough to keep up with the rapid pace of technology. With a VoIP cloud-based business phone service, you don't have to. Instead, your provider handles everything behind the scenes. You'll spend less time figuring out how to keep your team connected and more time improving your company.
Say goodbye to outdated, frustrating legacy business phone solutions and take the next step to future-proof your business.
With no or low upfront costs, you can get up and running in quickly, and quickly bring your business communications into the future.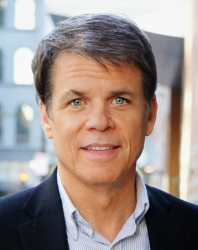 Latest posts by Martin Jones
(see all)