AI and Machine Learning for Small Business
The Gartner 2019 CIO Survey revealed that 37% of organizations have implemented some form of artificial intelligence or machine learning. The CIOs in the survey represent major industries and have large-scale IT budgets. However, don't be fooled into thinking that sophisticated technologies like AI and machine learning are only for big brands.
Technology companies now offer AI and machine learning options that meet the needs and budgets of small and mid-sized businesses. In fact, the Intuit® Emergent Research study, "Small Business in the Age of AI," reveals that small business owners are already adopting leading-edge technology including natural language processing, machine learning, and artificial intelligence.
So, rather than watch early adopters from the sidelines, check out these five ways your small or mid-sized business can do more by adopting machine learning and artificial intelligence today.
5 Ways to Leverage AI and Machine Learning In Your Small Business
Small businesses today have more tools at their disposal to help them compete with the big brands, as well as with all of the other small competitors popping up around them. Consider these five ways AI and machine learning can help you compete.
1. Improve hiring and retention
Hiring and retaining talent is a huge responsibility for any business; however, smaller companies often have either no formal HR department or a small team or solo practitioner. Even if your business is small,  the amount of human resources work can be daunting for a single individual.
Thankfully, HR technology has evolved to include AI and machine learning to reduce repetitive tasks and speed up functions that used to take a lot of manual work.
An AI-enabled applicant tracking system helps small businesses quickly managing the recruitment process by searching resumes for matches to job descriptions, managing interview scheduling, and contacting applicants. These solutions can also help reduce bias in the recruiting process.
Small businesses also have the opportunity to begin using retention solutions powered by machine learning to help them keep their high-performing talent happy and engaged.
2. Streamline marketing
Small companies can make a significant impact by using online marketing solutions enabled by machine learning and AI. Modern consumers are looking for personalized, relevant customer experiences, and AI can help small companies deliver in the following ways.
Small businesses can improve their email marketing game with platforms with machine learning baked in. An AI-enabled email marketing platform can help marketers A/B test headlines, select the best send times, fine-tune personalizations, automate content, and more.
Machine learning also plays a role in improving online advertising management spend and results. Solutions such as Acquisio, AdRoll, and WordStream are just a few examples of the platforms available to help small business improve online ads and ad spend.
Other ways marketers can use AI include on-site content personalization, social media marketing, and predictive lead scoring.
3. Improve customer experiences
You don't have to increase headcount to serve your growing number of customers. With the implementation of an AI chatbot, your website can become a first stop for solving problems and answering customer questions quickly.
Using a service like Intercom's Answer Bot can give your support and service teams can deliver instant answers, in many cases, to customers with questions. Intercom claims that you can instantly resolve 29% of typical customer questions with Answer Bot, leaving your support and service team members to focus on the more complex or critical requests.
Platforms like Zendesk are also rolling out AI ticketing. AI ticketing can help clients resolve customer problems instantly. In some cases, but it can also direct a client's users to the most appropriate channel for help. If the AI ticketing solution understands that a specific question is usually best resolved via a phone call with an agent or a chat online, it can direct the user where to go next, also leading to quicker resolution times.
4. Increase sales efficiencies
Selling takes a lot of hustle, and sometimes you may feel like your small brand is in a David-versus-Goliath battle with bigger competitors. Thankfully, there are several different AI solutions for sales teams to give you a competitive edge.
Website sales chat solutions can help proactively start conversations with visitors on your site. Companies can use like Drift to target visitors based on targeting criteria. The chatbot can begin a conversation with a visitor and hand off the interaction to a live agent or book a meeting for a sales representative. By using machine learning and natural language processing, Drift can take care of tedious tasks, too, so that sales reps don't have to — things like opting people out of emails so that sales reps don't have to do that manually.
CRM solution providers have also begun to offer machine learning/AI and natural language processing. What can these smart CRM options do for your sales team? Here are just a few examples.
Give real-time guidance to sales reps by monitoring phone calls to analyze callers' emotional states.
Perform tasks like nurturing, qualifying, and following up via email with leads.
Analyze extensive industry and social media data to support account-based marketing and sales.
Another set of AI tools for salespeople is focused on helping reps build rapport and connect with prospects. Some attempt to analyze a prospect's personality based on LinkedIn profiles, the information in CRM, and past email exchanges. Others prompt sales reps to follow up with a contact and find good times for meetings.
5. Help improve decision-making and processes
A lot of the AI buzz you hear centers on advertising, marketing, sales, and even HR. However, small companies can use machine learning to improve decision making and processes in multiple areas.
Your Business Isn't too Small for AI and Machine Learning
When you hear the words "artificial intelligence" (AI) or "machine learning," you may have visions of IBM's Watson. Maybe you even picture data scientists and tech specialists — costly hires — running the show. However, new platforms and solutions don't have to tie you down to specialized talent and other high-dollar investments.
Don't let misinformation or fear stop you from investigating how your organization can benefit from these technologies. With research, planning, and preparation, you can make smart choices to transform your business into one driven by the latest technology.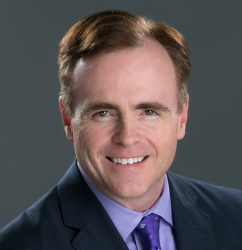 Latest posts by Robert McFarland
(see all)