For most companies, lead generation marketing is just another practice used to increase profit margins. While campaigns can certainly increase ROI, an effective solution can also build brand awareness, which can be even more beneficial for organizations.
The problem with lead generation is that it can sometimes be difficult to track, especially online. Professionals know they need to find and engage with the people who visit branded web pages, but too often marketers only track conversation rates. According to Search Engine Watch contributor Thom Craver, conversion on e-commerce sites are typically around 1 percent – not a pleasing figure for many marketing managers. Therefore, it may be worthwhile to incorporate smaller benchmarks that website analytics reports can track and measure. It's important to understand online users, no matter where they are in the purchasing cycle.
Here are three ways you can increase lead generation through analytics:
1.) Files – It's important that websites attract online users and offer each lead some type of take-away product. Downloading files is an easy way to offer additional value in customer engagement, and leads who select to interact with a whitepaper, PDF file or another source of information are also recorded using new tools. Marketers can then gain a better idea of the information certain leads were attracted to, and develop a campaign to speak to those interests further.
2.) Shopping cart – A common component of any e-commerce site is a shopping cart or wishlist. While not every item that is sent to the cart is purchased, the action is enough to provide professionals with some useful insight. If a buyer puts an item in his or her shopping cart, but elects to navigate away from the page, the marketer can record the information to use at a later date. Consequently, when the lead revisits the web page, the item may still remain in the cart, and the advertisements on the site may reflect similar products or reaffirm the one already on the cusp of being purchased.
3.) Customer service – Another great way to engage with leads online is by implementing a customer service aspect to an e-commerce site. Having a customer service chat option located on the actual page can encourage leads to speak with representatives immediately. Through this chat, questions about products can be answered, and conversion rates may rise as a result.
What are some other micro-conversions that can help e-commerce sites improve their sales metrics?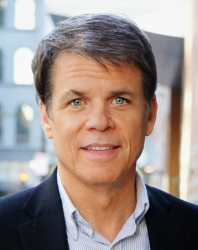 Latest posts by Martin Jones
(see all)