With all of the hype and activity around social media, content and live streaming, you might think email marketing has lost it's luster. After all, there
If you've been ignoring your email list, or simply haven't started one, you're missing out on one of the best avenues there is for marketing your small business or start-up
are so many other, much more flashy tools you can use for branding your business and generating engagement and sales. But if you've been ignoring your email list, or simply haven't started one, you're missing out on one of the best avenues there is for marketing your small business or start-up.
Why email marketing is still essential for small businesses
According to research from McKinsey, email is over 40 times more effective at converting customers than Twitter and Facebook combined. A whopping 91 percent of consumers use email daily, and the rate at which emails lead to purchases is three times higher than that of social media. These numbers alone should have you salivating at the thought of higher conversion rates and stronger engagement, but if you dig deeper into McKinsey's research, there's a catch.
Email marketing remains effective, but changes in consumer behavior are dictating current best practices for reaching customers through their inboxes. The rise of social media and mobile messaging have eaten into the amount of time people spend looking at email. They're still using it, but they aren't devoting as much time to reading emails.
This means that if you can't grab your customers' attention right away and provide enough value that they look forward to your next email, you'll likely get drowned out among the other marketing emails everyone gets. If you've put the effort forth to build your email list, it's worth knowing how to make the most of it. Here are five tips that will help you do just that:
1. Segment your email list
No one likes to be subject to the one-size-fits-all treatment, so you should avoid doing it with your email marketing. Your customers are all different, and it may be that you have several types of buyers who all come to you for different reasons. For that reason, you can't just have one big list of customers – you need to segment your master list into several smaller lists based on key characteristics for each group.
Essentially, segmentation means that different people receive different messages from you. For example, you wouldn't talk to a brand new signup the same way you would talk to one of your most dedicated repeat customers. One of the most powerful ways to segment your audience is to create smaller lists based on where customers are in the sales cycle. People early on in the buying process might receive more informational emails that help them make their purchasing decisions. With repeat customers, you may have the leeway to be more direct about your offerings – they already like what you do, after all.
It's all about making sure the right people receive the right messages at the right times. The only way to do that is through a thorough segmentation strategy that accurately identifies the different personas that comprise your audience.
2. Work with a dedicated email marketing service
When you're starting out, you might be able to get by with a small email list that you manage in Gmail or Outlook. But once your list starts getting up there in numbers, you'll need a bit more firepower to keep up.
Working with a dedicated email service like Constant Contact, Mailchimp or iContact will give you all of the tools you need to manage a professional email marketing campaign. With the ability to easily segment your lists, keep track of signups and unsubscribes and track your results through detailed analytics dashboards, you can ensure that you're getting the most out of your email marketing campaigns.
Best of all, these services are relatively inexpensive, and when you consider the results you can get from a well-run email marketing machine, the return on investment can be impressive. Small business marketing is all about ROI – getting a lot of results for little money – and this channel can be a home run. An investment in an email marketing service is an investment in your business.
3. Optimize for mobile
Read that again – "optimize for mobile." Now repeat it 10 times.
In 2015 and beyond, there is absolutely no reason at all for you to send emails that aren't optimized for mobile. Why is this? Email Monday has aggregated some compelling statistics:
According to Adestra, 45 percent of email opens took place on mobile, compared to 36 percent on desktop and 19 percent in a webmail client.
Experian found that 53 percent of all email opens occurred on a mobile phone or tablet in Q3 2014 – a rise from the 48 percent percent seen in Q2 2014.
Research from Yesmail revealed that as of 2013, 30 percent of consumers read email exclusively on mobile devices.
A study from Adobe found that 71 percent of mobile purchasing decisions are most influenced by emails read on these devices.
There are so many more we could look at, but you get the point: Mobile is massively important for any marketing effort, so everything you do with your online marketing should be mobile responsive.
4. Don't be 100 percent promotional
People get dozens of marketing emails each day, and nearly all of them have the same purpose – they are direct sales pitches and promotions. There's no doubt that these have a place in any email marketing strategy, but they can't be the totality of your interactions with your customers.
We know that content is king, and that doesn't change just because you're communicating with your customers through their inboxes instead of a blog or social media. Send out some emails that are purely conversational. Share some exciting news, customer success stories, relevant content from other sources, plans for future products or services or even just ask your customers what's on their minds. You might be surprised by what you learn just by reaching out and starting a conversation.
5. Automate some of the process
When someone signs up for your email list, you'll want to connect immediately and welcome them with a personalized email. This isn't a sales pitch, it's just something to acknowledge the signup. Then, within a few days, you should send another email that lets your customer know that they can reach out to you at any time. It could even be a good opportunity to link them to some of your pages or blog posts that can offer interesting and useful content.
Now, you're probably thinking, "Who has time to do that for every signup?" No one does – that's why you can automate this "email drip" to start as soon as someone signs up. Most email servers have this feature, which is a massive time saver for you.
What you can do today
Don't wait to get your email marketing buttoned up. Here are a few things you can do right now to get started:
Sign up for a dedicated email server. Mailchimp, Constant Contact and iContact are all popular choices.
Segment your lists based on different customer personas.
Set up a drip campaign that automatically greets new signups and gets them started.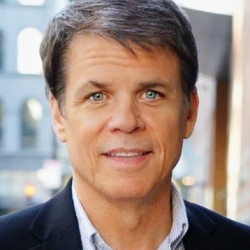 Latest posts by Martin Jones
(see all)