A couple of years ago, Yahoo! and Best Buy were the topic of conversation among busy, career-minded professionals working on distributed teams. Company executives made big moves by revising existing policies that defined scope for remote working, reportedly in the interest of greater employee collaboration and productivity.
The key to telecommuting productivity may lay in the tools we use
But with so many affordable, useful technology tools on the market, is it really necessary for corporate employees to all sit under one roof just to get things done? Don't most information workers tackle a lot at home (or while waiting in the car for our kids' practice to end) after hours anyway?
Studies suggest remote work, and the more institutionalized practice of distributed teams, isn't only feasible, it's effective. When employee satisfaction (often tied to loyalty and retention) is considered, distributed teams probably offer higher returns than traditional 9-to-5 cubicle workers. And while there's much yet to be learned in the area of social science (such as relationship formation) among distributed teams, many tech solutions make it easy for co-workers who've never met face-to-face to build critical bonds.
So how can a business set their talented remote workforce up for success? Check out our 30 favorite productivity tools that help distributed teams of all sizes and configurations do better work, faster, while staying connected.
File Storage and File Sharing
Dropbox is a cloud-based platform allowing users to store and share files. It's good for individuals as well as teams because it's scaleable. Account owners can grant others access to storage folders as well as single files. Files synch across connected devices (computers, smart phones, tablets) seamlessly. Workers on distributed teams can have shared access to digital assets (files, spreadsheets, documents, photos) regardless of their physical location.
MediaFire offers cloud hosting and file storage. Like the others listed above, it offers access controls to keep the right eyeballs on the right files. Baked-in social sharing makes it quick and easy to provide a teammate with a training video or spreadsheet.
Google Drive is mainstreaming as a pretty convenient hub for creating, sharing, collaborating, and storing documents and presentations. For distributed teams, pulling together a presentation deck from three different content creators is simple and fast thanks to user access controls and link sharing.
Other options include Box and OneDrive.
Virtual Workspace and Video Conferencing
Sococo is co-location software. In simple terms, it mimics an office environment on your computer. Your screen shows virtual offices and meeting rooms; colored avatars represent all the users on a team or in a company. With USB headsets, users can audio conference together in a virtual meeting room. Screen sharing makes it easy to review URLS or files to be discussed as a group. There's even public and private chat for secondary conversations. The mobile app makes it easy for distributed teammates to participate on-the-go.
Skype gets distributed teams talking and sharing. Instant message, video chat, share files, and call (Skype credit required) anyone, anywhere. It's perfect for recurring meetings or the virtual equivalent of popping into someone's office for a quick question. Works across devices – one account gives you access to your Skype contacts whether you use your smartphone app, tablet app, or  computer.
Other options include Google Hangouts and iMeet by PGi.
Collaboration and Planning
TeamGum lets users seamlessly bookmark online content and share web assets with others. Images, links, screenshots, files, and code repositories can all be shared by "gumming" them. Open a discussion with remote teammates to share the goodies. You'll receive notifications when new comments are added to the thread and alerts to new gums you might find interesting. Categorize your gums for easy searching later.
Realtime Board offers a flexible digital whiteboard perfect for brainstorming – no matter where you're working. Notes, images, videos, documents, spreadsheets and linked files can all be part of a whiteboard space. Users collaborate within the space, drawing on the assets shared there. It's perfect for mapping product development, a process sequence, or campaign.
ScreenHero is a screen sharing tool that removes the latency from the feedback loop. Users have simultaneous access to keyboard typing, mouse cursor, and screen sharing. It's a virtual form of sitting desk-by-desk to show a colleague something on your computer.
Other options include Hackpad and Evernote.

Messaging Tools for Distributed Teams
Discourse almost has to be experienced to fully appreciate. It's software that supports asynchronous discussion for telecommuters, complete with sentiment signals, hyperlinks, threads, and more. It's equally suited for distributed teams (brainstorming, anyone?) and public websites like community forums.
HipChat teams chatting (instant as well as video) and file sharing with the bonus of self-hosting (which makes IT departments happy). A couple of people can go heads-down in a private chat to solve a pesky problem. Or a subgroup can gather on a video chat to talk over budgets and financials. Screen sharing is fast and simple. Plus, it syncs well across devices.
Twoodo is an app that allows messaging, video conferencing, and file sharing among users. Distributed teams can communicate, meet via video, and send/receive files without the usual flurry of reply chains common to group emails.
Kudoboard Celebrate someone with an online Kudoboard filled with messages, GIFs, photos, & videos from your group!- Celebrate someone with an online Kudoboard filled with messages, GIFs, photos, & videos from your group!
Other options include Flowdock, Slack, and Campfire.

Task Management
Flow is perfect for distributed teams because it offers a whole-picture view of all the tasks taken on by all members. A good balance between lean and complex, Flow allows you to prioritize tasks and assign jobs to others. It mirrors real work by embedding a conversation area right into a task workspace to help distributed teams discuss, collaborate, and decide on activities.
Trello is like a digital wall of Post-It notes, primed for sorting and organizing. Imagine notes sequentially ordered and color-coded with due dates and assigned roles. That's Trello. It's a kanban-style list builder – perfect for process-oriented tasks and projects.
Producteev is a workplace for tasks, projects, and those collaborating on them. The interface includes privacy management, categorization, and prioritization. Receive notifications of activity, filter by any number of data points, and loop in others at any point by using the familiar "@" symbol + name. Its features are really too rich to describe deeply here, so be sure to give it a look.
Other options include Asana and Basecamp.
It's worth also noting some support-oriented productivity tools including:  Toggl (track time so you don't fall down a black hole), Every Time Zone (eliminates time zone math), DocDroid (grab temporary URLs for files you need to link to), HighTail (transfer large files to someone with an email address), Coffitivity (boost your creativity with ambient sounds), and Freedom (temporarily block out digital distractions).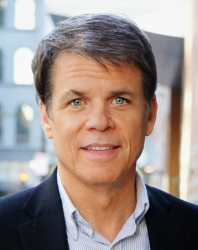 Latest posts by Martin Jones
(see all)