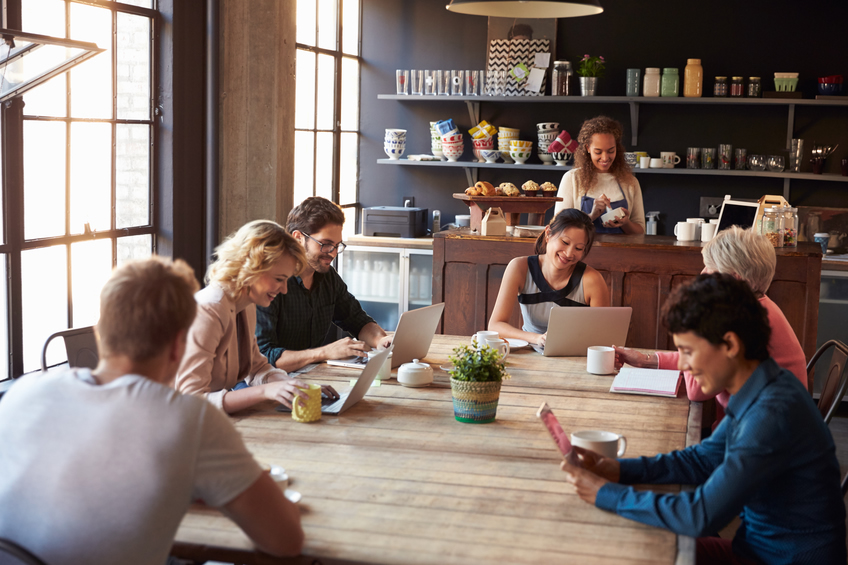 As a business owner, you're always trying to attract more customers to your business and give them the best experience. With that in mind, have you considered providing free WiFi for your customers? People are constantly on the go these days, but that doesn't mean their internet time decreases.
Customers crave connectivity. In fact, consistent internet access is no longer what they want; it's what they've come to expect. Consumer-facing businesses who are not providing WiFi access will soon find themselves at a competitive disadvantage.
Not convinced providing free customer WiFi is worth the cost? Let's take a look at a few reasons your business can't afford not to provide this amenity.
Increased Foot Traffic
Have you ever found yourself walking around, staring down at your phone just looking for a business that offers WiFi that you can connect to? We've all been there. If your business is the one offering the WiFi, you'll stand out amongst the other businesses in the area, and people will be more likely to visit your business than the others.
To gain the full competitive advantage of offering free WiFi, your connection must be secure, fast, and reliable. There is nothing more frustrating than going into a business that presumably has WiFi, only to find that it has a slow connection or that you are unable to connect. The false advertising will only frustrate your customers, leaving them with a negative impression of your business.
More Time Spent At Your Business
Did you know that one of the greatest benefits of providing free WiFi is that it increases the amount of time people spend at your business? According to a recent Business Trends report, as many as 62 percent of businesses noticed customers spending more time on their premises when WiFi access was offered. The longer people stay at your business, the more likely they are to spend more money.
While increased time at your business is a great thing for most businesses, there are many establishments that may not want people to overstay their welcome. If that's the case with your business, you can still use WiFi to attract customers, but set up the account so that when people log in, they can only be connected for a certain amount of time before getting kicked off. Consider this idea if you want new customers, but want to prevent squatting.
Boosts Customer Spending
Call it karma or just human nature, but it seems to be the case that when businesses provide value for customers, they are apt to return the favor. When you provide free WIFI, customers are more likely to spend money on your products or services simply as a recognition of the value you've provided.
Free WiFi also allows customers to do extra research on your products or services, allowing them to see amazing reviews and compare prices to solidify their buying decision at your store.
Improves Customer Service
By providing free WiFi, you're adding value for your customers beyond your products and services, which resonates well with people. If you leave a good lasting impression on your customers and give them the service they're looking for, they'll be more likely to return in the future and refer your business to others.
Enhances Your Marketing Strategy
Have you ever logged into the WiFi at a business and been redirected to the company's website? Setting up your business's customer-facing internet in this way will drive increased traffic to your website, creating additional inbound links to your site which help to increase your rank within search engine results (such as Google).
Additionally, some businesses request that customers provide their email address (or other types of information important to the company) to access the free WiFi. When this information is collected, those emails can be used for marketing in the future and as a way to stay connected with those visiting your business.
As you can see, there are a number of benefits to providing free WiFi for your customers. The bottom line is that the more you help your customers and provide value for them, the more likely they are to buy from you. Providing WiFi is an investment, not a cost for your business. By making your customers' lives easier, you'll be sure to reap the benefits.

Latest posts by Murray Goldstein
(see all)