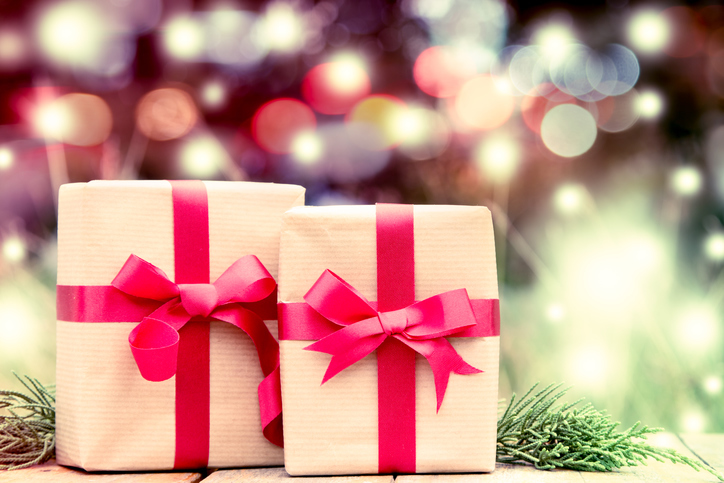 It's that time of year again. For millions of consumers, this is peak spending season; you'll be buying gifts, making food, and taking time off work to relax with your friends and loved ones.
For marketers, this is crunch time—your chance to end the year with a bang and send your company's sales firmly into the black. Holiday spending this year is already off to a booming start, with $9.36 billion in sales over Thanksgiving weekend—a 16 percent increase over last year—so how can your company position itself to earn a piece of that pie?
Try implementing these marketing tips for extra visibility during the holidays:
1. Focus on one niche.
You may ordinarily cater to multiple demographics, but for your holiday campaign, it's better to focus on one niche at a time. This will give you the chance to speak more directly, with more appropriate visuals, narrative devices, and wording in your campaign. This is especially important when you start focusing on empathy, which I address further down in this list.
2. Hammer the emails.
More than 44 percent of consumers check their email on a daily basis to look for deals—and you can bet the holiday season will drive that number (and resulting purchasers) even higher. Emails are a common source of discounts, sales, and other product-related announcements, which means they're a key opportunity for getting noticed, especially when the market is already saturated with holiday-themed advertisements. Step up your email marketing efforts over the course of the next month to take advantage of this, and make sure you have something valuable to offer (whether that's a free gift, a discount, or some other promotion).
3. Use a character.
If you're working on an advertising campaign, or a temporary marketing angle to boost sales, consider introducing a holiday-themed character. It may sound gimmicky at first, but depending on your brand voice, you could play it up as a gimmick—using it as a tongue-in-cheek nod to the egregious surplus of holiday characters already in circulation. McDonald's is using that tactic this year with its "Juliette" character, a doll that comes to life—even though it's taking a more serious approach. Characters are relatable, and play into the Christmas/holiday theme of storytelling and childhood nostalgia.
4. Be funny.
During the holidays, family tensions are high, parents are dealing with kids' high expectations, and budgets are pushed to their limits. Even the most enthusiastic people are experiencing high levels of stress, depression, and anxiety. The last thing people want is an advertisement that makes those feelings worse. Instead, try to lighten things up by injecting humor into your ads and marketing. Make fun of ridiculous traditions, crack a joke that everyone will understand, or just be silly in your approach. People will appreciate the lightness in what is otherwise a high-stress time.
5. Empathize.
Some of the most effective advertisements are ones that capitalize on human emotions, and the holidays are a perfect time to take advantage of that. The emotion you try to capitalize on will depend on your demographic. If you're targeting parents, play up the thrill of seeing children open present on Christmas morning. If you're targeting young adults in relationships, focus on finding the perfect gift for a loved one. If you're targeting children, focus on magical elements, lights, and sounds.
6. Inspire nostalgia.
Celebrating the holidays conjures feelings of nostalgia for everybody—and nostalgia is an especially powerful emotion because of its bittersweet nature. How you inspire nostalgia is up to you—you could use scenery in an advertisement that looks like it came from decades past, tell multi-generational stories that relate to multiple age groups, or even use old music to force people to remember their childhoods. It's another route to empathy, but it's a more powerful one that serves all demographics.
7. Put food in the mix.
The holidays wouldn't be the holidays without food, so consider introducing some kind of food element in your marketing and advertising—specifically, cater to consumers' smell and taste senses the same way you'd cater to their sight and sound senses ordinarily. Even something simple, like having a fresh-cooked ham in the background, could take the visual appeal of your ad to the next level for holiday shoppers. Your job is to create a mood around the holiday, and food's an excellent tool to get it done.
8. Use holiday trigger words.
Throughout your campaign, whether it's in the headlines of your articles or the subject lines of your email blasts, try injecting more holiday "trigger words." These are words inseparably connected to the holiday season, such as "merry," "jolly," or "12 days." These serve as seasonal buzzwords, and the argument could be made that they're overused, but there's no denying they get the attention of holiday shoppers—especially if used creatively. Give them a try!
These marketing and advertising techniques will help you capture some of that reliable consumer spending boost at year's end—but you better act quickly. We've got less than a month to go before the year's over, and the best campaigns are ones that start early and build to a strong conclusion. If you don't yet have a holiday marketing strategy in place, now's the time to get with your team and start making moves.
Latest posts by Jayson DeMers
(see all)