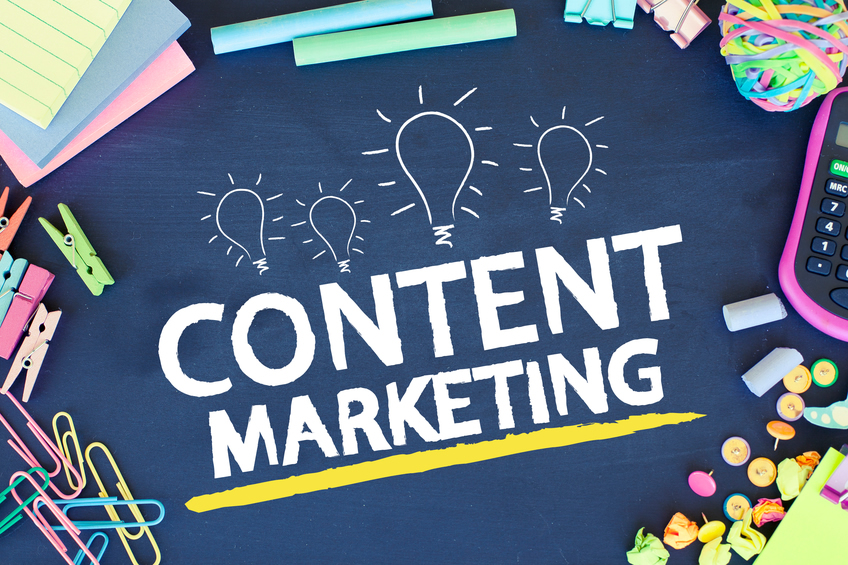 Content attracts customers. Whether an article, blog, video or podcast, customers and prospects who discover your content and find it valuable will be more likely to do business with you—without the need for high-pressure sales tactics. This is the basic premise behind content marketing.
But content marketing is more than publishing a few compelling articles on the Internet. In recent years, it has evolved into a multi-faceted process calling for specialized skills and tools for everything from planning, creating and promoting content to capturing leads and evaluating results. To further complicate matters, the marketplace is flooded with a growing number of tools and technologies for just about any content marketing need you can think of. Which tools are right for your business, and how do you choose?
As the content marketing world becomes more complex, it's essential to have a coherent approach that ties everything together. That's where a content marketing stack fits in.
What is a content marketing stack?
A content marketing stack is a collection of the tools and resources you use for different purposes at different points in the content marketing cycle. It's usually presented in a visual framework, and may be organized in any way that makes sense for your business. For instance, a stack for a basic content marketing program might include categories for:
Creating and editing content
Managing workflow
Promoting content
Analyzing results
A visual stack makes it easy to see, at a glance, your organization's investment in the customers' experience. It's also a working tool to refer back to again and again—to review your tools in use, validate their effectiveness, identify overlaps and gaps in functionality, and determine where best practices could help move your content marketing mission forward. You can also use your stack as an effective way to share your content marketing strategy with others in your organization.
How a stack can benefit your organization
For many businesses, marketing is spread across different parts of the organization. One group may create and publish content while another is responsible for social media and email. Still another may gather analytics and produce reports about your content marketing results. All may use disparate tools and march to the tune of marketing strategies that differ from those of other areas. Even small businesses with one-person marketing departments can have a fragmented approach to content marketing that makes the process inefficient and leads to an inconsistent customer experience across different marketing channels.
A stack can help unify everyone in your organization, including leadership, around your content marketing vision. Its visual simplicity makes a complex process easy to understand, and facilitates discussion and a shared understanding of goals. This encourages collaboration and promotes more informed decision-making regarding the tools, resources and best practices that will best serve your content marketing objectives and the organization as a whole.
How to create a stack 
Filtering through the thousands of technologies on the market can be daunting, so when creating a stack, start simple. Begin by identifying the primary content marketing categories that apply to your business, such as those outlined above, and map your tools—whether proposed or in actual use—beneath their corresponding categories.
Focus first on a set of tools that will meet your basic requirements and build from there. A content management platform and email system, both with analytics, form the foundation of any content marketing strategy. Add-ons may include tools for search engine optimization, sharing your content through social media, generating leads, performing advanced analytics and much more.
How to choose the right tools
No matter what technology you're considering, ask these questions before making any purchasing decisions:
Does the tool align with your objectives? You may be tempted by the latest technology on the market, but consider it seriously only if you're confident it will deliver a solid return on your investment.
Will the tool work for you out of the box or will it need to be tailored to your needs? If coding is required, do you have the expertise in-house or will you need outside services?
Will your tool of choice integrate with others in your toolset? Some tools can be purchased in a pre-packaged bundle; others are built to share data with certain other tools. Integrated tools can streamline your in-house content marketing workflow and improve your chances of delivering a positive, consistent experience to your customers. Just make sure they deliver the functionality you require.
Once you've chosen the right tools for your business, update your stack and keep it up to date. Also review it periodically. You'll want to make sure you're keeping pace with the latest technologies, upgrading or expanding your suit of tools when necessary, and eliminating those tools that haven't help you reach your goals.
Content Marketing Stack Tools
Below is a list of most of the tools I use, or have used recently.
Content Management
Newscred, Hootsuite, SproutSocial, Sprinklr
Content Planning
Trello, Yanado, Slack, JoinMe
Listening, Monitoring and Research
Feedly, Buzzsumo, Rival IQ Google Drive Research
Content Development/Writers (Downloadable Content, Guides, Newsletter)
Tools: Newscred, Upwork, Freelancer, Don't Panic, Brafton News, REV Transcribe, Scripted
Curated Content
Tools: Feedly, Buffer, IFTTT Trendspottr, Hashtagify
Content Deployement & Blogging Platforms
Tools: Wordpess, Medium, LinkedIn Pulse
Content Syndication
Tools: Google News, Apple News, Madison Logic, Netline
Social Media Content Deployment/Amplification Channels
Tools: Facebook, Twitter, LinkedIn, Instagram, Google+, Snapchat, more
Infographics/Images
Tools: Visme, Visually, Piktochart, Canva, Pablo, Getty, Adobe Spark
Podcast Develpoment/Podcast Distribution
Tools: Skype, Ringr, Adobe Audition, LibSyn, Blubrry
Live Video/Webcasts/Webinars
Tools: Periscope, Blab, Facebook Live, YouTube, EasyWebinar, Switcher Studio, Adobe Spark
Marketing Automation/Lead Generation/CRM
Tools: Hubspot, LeadIn, Instapage, Leadpages
Amplification and Promotion
Tools: Mailchimp, VoiceStorm, Influitive, Triberr, HARO, Madison Logic,  Netline
Paid Media
Tools: Facebook, Nativo, TripleLift, Twitter, LinkedIn, Outbrain,  Madison Logic,  Netline
Reporting
Tools: Newscred, Marketing AI, Simply Measured, Shareablee
Testing/Misc Dev and Integration Tools
Tools: Envato, Zapier, FIVERR, 99 Designs, Adobe Creative Cloud, Email Monks (newsletter)
This list is not intended to be an endorsement of the products and services listed. You'll need to decide for yourself which ones align to your businesss and objectives.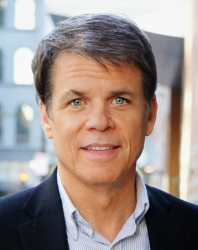 Latest posts by Martin Jones
(see all)