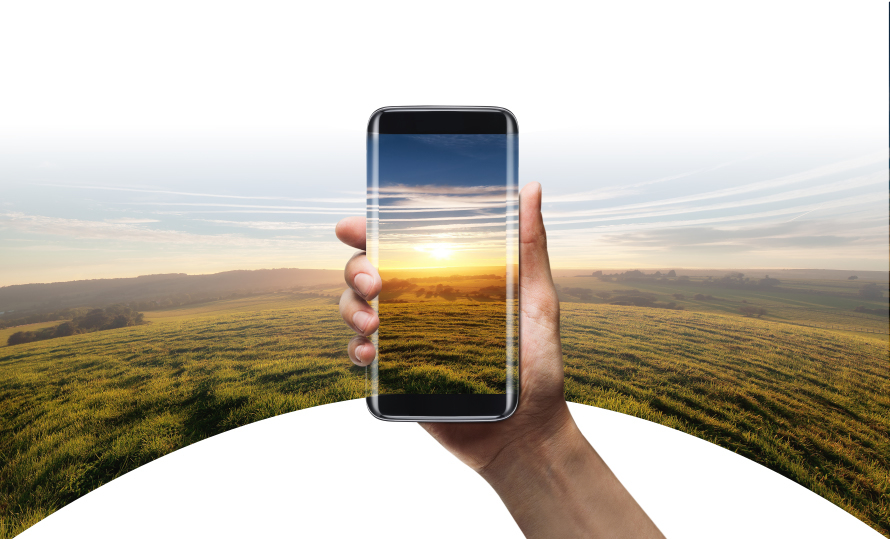 On Leonard Kim's list of 10 expert marketing predictions for 2016, where leading industry people picked what they saw as the biggest trend for this year, a full half of them had something in common. Virtual reality, video, live streaming, visual marketing, and new video marketing like cinemagraphy are all united in the new technology of 360 video.
Ever since Facebook bought virtual reality headset-maker Oculus Rift for $2 billion in 2014, the industry has taken off with advances rapidly following upon each other as more and more companies see opportunities in the new technology. Said CEO Mark Zuckerburg at the time: "Mobile is the platform of today, and now we're also getting ready for the platforms of tomorrow. Oculus has the chance to create the most social platform ever, and change the way we work, play and communicate."
As developers ha`ve gotten to work with the technology and creative minds have started to look at new and exciting ways to incorporate it into content and marketing strategies, we are gradually expanding our idea of what VR and 360 video offer, and how to leverage them to drive engagement. The Oculus developers' conference in 2015 showcased a 360 video teaser for The Force Awakens, showing a practical marketing application that can appeal to users on more traditional devices while also taking full advantage of the amazing capabilities of new devices.
How can your business get on the 360 video bandwagon and start finding ways to leverage this technology? Here are the steps you'll need to get started.
1. Know Your 360 Video Platforms
Before you jump into any new medium, it's important that you get to know your options for how to deliver content. We'll get into capturing 360 video later, but first let's get a handle on how your audience will encounter your videos. Because the technologies supporting VR and 360 video are so new, there isn't any sort of ubiquitous standard—so research is key to making the best decision for your business.
Without any special gear, users can engage with 360 Video in a number of ways. YouTube began natively supporting 360 videos a little more than a year ago in March 2015. Facebook launched their option a little later in September of that year. Other companies with solutions include Samsung and Microsoft.
On a desktop or laptop the interface is a little awkward, forcing you to click and drag on the video in order to swing the view around. But especially for videos with amazing views, you'll still see what is so impressive about the technology. With mobile, finger swiping feels a bit more intuitive, allowing you to have better control and feel more connected to the camera.
With certain handsets, you're even able to use the built in orientation and motion tracking to control the video. Depending on how your turn the handset, your perspective on the 360 video changes. This is the most immersive of all, and it's here that you begin to see where the edges of 360 video can blur into VR, and vice versa.
2. Get to Know Your VR Options
Even though at this point the vast majority of users will still interact with your 360 video content on a conventional device with a flat video, the growing ubiquity of VR options demands that any serious player in the 360 video space develop an awareness of the lay of the land for VR devices as well.
At the lower end of the price scale are viewing headsets that can transform your headset into a stereoscopic 3D device. Google Cardboard is the simplest and cheapest of all of these, coming in at only $15. It acts as DIY phone mount, which users fold together to launch a stereoscopic 3D app on their phones and then drop in the video. The phone uses its built-in accelerometer to track your head movements and respond convincingly. It works with a wide variety of devices, but compatibility with your content is dependent on what apps the user has installed.
The Samsung Gear is a more pricey headset, with compatibility limited to specific Galaxy devices. It offers a built-in interface that makes interactivity a lot easier, as well as some additional sensors that go over and above what's built into your phone.
On the higher end of the scale is the Oculus Rift, an integrated headset, headphones, and display that needs to run through a computer. This platform has more of a full solution to different VR needs, including the option to add handsets with controllers and tracking, a VR sensor to help track a user's movements more precisely, and integration with other Bluetooth devices.
3. Get a 360 Video Device
If you want to start incorporating 360 video into your business, you'll need to get a camera that can record in the format. In general, 360 video works by stitching together the shots of multiple cameras, all synced together and recording from the same location. The process of syncing them up and getting everything coordinated used to take months, but now most devices can do this seamlessly.
Just like with their single-framed counterparts, devices for creativing 360 video have myriad price points. There are options in the $600-800 range like YouTube's Live 360, HumanEyes' Vuze, or the Samsung Gear 360. Vuze offers 3-D 360 video, recorded in stereoscopic format and designed around the specifications of the human eye.
For professional level quality and capability without a huge pricetag, the Ricoh Theta 360 Camera is a great option for small business owners. Starting at just $250, this is one of the least expensive and arguably best 360 cameras currently on the market. The original model, Ricoh Theta m15, allows users to capture up to three minutes of video and transfer over WiFi to a mobile device. Looking to create longer videos, along with livestreaming capability? The new Theta S offers both—plus an enlarged sensor—for only $350.
Because of the nature of the 360 video market right now—and the capabilities of the technology—there is almost no upper limit to how much you can spend on a device. Facebook recently released an open-source design for their ideal camera that comes in at $25,000—and that's if you're trying to build it on the cheap!
4. Be Specific About What 360 Video Will Add to Your Experience
When considering using 360 video for your content, it's important to get specific about what value it will add to your experience. The value of 360 video is that it puts users right there in the room, where the camera is.
Live events are obviously a great chance to deploy 360 video technology. Concerts like Tomorrowland or sports events like an NBA game—anything to which you've always wanted a front row seat works great for 360 video. Alternatively, anything that can put you in a place you've never been before is thrilling, whether that's flying over Norwegian fjords in a wingsuit or on the surface of Mars.
5. Consider 360 Video Conference
Another great use for 360 video that may not be readily apparent is in the realm of video conferencing. This makes a lot of sense because it's something that benefits from live interaction. Microsoft recently combined 360 video and VR technology to create a shockingly lifelike VR teleconference system—likely the new next best thing to being live in a room with your team.
What You Can Do Right Now
While 360 video technology is still very new and constantly evolving, there are ways to employ this format on a variety of budgets and scales. Here's what you can do right now:
Experiment with various 360 video and VR platforms to understand how users will interact with your content

Explore your options for 360 video cameras to find the one that best suits your needs

Think about what value a near-to-live experience will add to your content

Consider 360 video teleconferencing

Latest posts by Chelsea Segal
(see all)