There have never been more options for getting your name out there and marketing your business than there are right now. Between social media, YouTube, blogs, and other user-driven web publishing platforms, the possibilities for a solid marketing strategy are numerous.
If you've been waiting to implement social media and content marketing in your business' strategy, it's never too late to get started. Taking control of your web presence yields a number of benefits and costs very little. The chance to stand out is too great to ignore, especially for small businesses.
With all this in mind, let's look at some of the facts behind social media and content marketing, and what you can do to get started.
In Digital Marketing, No Strategy is Still a Strategy
Whether you are consciously implementing a strategy or not, there is already an opinion being formed about you online. A reality of social media is that people are still going to talk about you, whether you like it or not.
According to research from CEB's Marketing Leadership Council in partnership with Google, business to business buyers on average do not contact the supplier directly until 57% of the process is complete. Where do you think they go to do the research that supports the majority of their purchasing process?
What's more, B2B buyers conduct an average of 12 searches online before they go to a brand's website, while a whopping 81% of online shoppers do web research first before making a purchasing decision. Even if you avoid an internet presence at all costs, websites like Yelp, Google Business, and TripAdvisor will make a profile of your business for anyone who wants to review it, and potential customers will find it.
The Good News
If the bad news is that having a social media and web presence is unavoidable, the good news is that there's plenty of opportunities to take control of your brand, especially for small businesses.
The fact of the matter is that more than half of small businesses don't have a website. At a time when decent looking websites have never been cheaper and easier to build, this gives you a chance to stand out.
Doing the simple things like setting up a website, claiming and verifying your business pages on review sites, and setting up a few key social media accounts can do huge things for your business.
When someone walking down the street pulls out their phone and searches for "lunch," businesses that have a stronger web presence will tend to show up first. Making sure that your NAP (name, address, and phone number) matches across all listings is also an important factor in your search ranking, and it's a fairly simple thing to get squared away. Be sure to take a look at our guide to hyper-local marketing strategy for more tips.
Digital Marketing 101: Have a Plan
Before we get into the finer points of social media and content marketing strategy, there's some basics we need to cover first. To get started you need to ask yourself two questions: what are your goals, and what are your targets?
Many businesses get lost on social media when they don't take the time to clearly define their goals. Are you trying to boost foot traffic to your location? Or is your goal to try and stand out in a crowded field? For the former, you might look to focus on reasons for people to come in the door: something special you're offering that day, or maybe an event happening nearby that you might be able to latch onto via hashtags. For the latter, you might look to boost trust: create a how-to video, an infographic, recipes, or something else that's helpful to the consumer and gives you a chance to show that you're an expert.
As far as targets go, take some time to figure out who your target audience is and then look for ways to reach them. Where do they spend most of their time online? Social media sites like Facebook offer tools to help you hone in on how people find you and how they interact with you.
Social Media: Find Your Audience
While it's helpful to cross-register on multiple channels to boost your SEO and make yourself easy to find, businesses can often get lost trying to keep up with many different accounts at once.
The trick is to focus on your target audience, and think about where they're most likely to come across your posts. LinkedIn has a very different set of users than Pinterest or SnapChat. A business seeking to reach 35-50 year-old professionals is going to want to focus on different streams than one that is aimed at 15-25 year-olds.
For some useful tips on how to get started with social media, be sure to take a look at Eric Holtzclaw's guide on Inc.
Content Marketing: Make Something Useful
Content marketing can sound complicated, but the concepts are very simple. Rather than trying to win new customers with a hard sell, you're trying to convert them over time by building trust. Instead of an ad, you make something useful that they'll want to engage with.
"Useful" is a loose metric that can mean a number of things: your content can be practical advice, like a how-to guide or instructional video; it could be amusing or beautiful, like food pictures or videos of your staff having fun at work. Whether aesthetic or practical, the important thing is that your audience finds value in it, and that it relates to your brand.
As Jason Demers explains in his Entrepreneur guide, content marketing offers compounding returns because you're making something that stands on its own. The content becomes an asset, and someone who engages with one asset will be more likely to engage with others.
What You Can Do Right Now
As more and more people rely on the web to make purchasing decisions, it's becoming increasingly clear that whether you like it or not, you need to have a digital marketing strategy. The good news is that it's easy to get started, and doing a little thinking about your goals and your target audience can yield powerful results.
Take control of the online conversation by cross-registering with different social media and listing platforms.

Create a digital marketing plan by stating your goals and identifying your target audience.

Focus on the social media platforms your audience is most likely to use.

Create content that is useful and valuable to your target audience.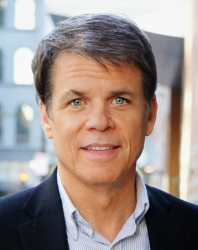 Latest posts by Martin Jones
(see all)