These days, every business understands the importance of search engine optimization (SEO). Whether you're trying to attract new customers, build brand awareness or increase lead generation, creating content that is more likely to show up on search engines is essential. However, one aspect of this pursuit that many businesses have trouble with is measuring SEO performance.
Not all techniques for boosting SEO are equally successful, so without a method for quantifying and comparing accomplishments, getting the most out of your content is impossible. Luckily, learning how to understand SEO results and evaluate success is not difficult. Follow these search engine optimization tips to make sure you are taking the right approach.
Don't underestimate sales
Pageviews, comments, cached pages – these are all important benefits of using SEO effectively, but, when all is said and done, it is ultimately revenue that matters most. Therefore, it is important that you put your main emphasis on sales. This doesn't mean you should abandon your pursuit of the other goals, just that you should prioritize sales figures.
In this regard, using proven keywords on landing pages with sales opportunities is a good strategy. Using strong SEO practices to attract potential customers to these pages is one of the most proven ways of generating revenue as efficiently as possible.
Set benchmarks
It is very difficult to accurately measure SEO returns without having first put some standards and predictions in place. Before investing significant time and energy into improving your SEO, it is useful to explicitly describe what type of returns you hope to see. Doing this will help you detect failings and identify key areas that need improvement.
In order to do this effectively without narrowing your scope, you may want to set a forecast with different levels of expected results. Search Engine Watch recommends breaking your predictions into three distinct groups: optimistic, realistic and pessimistic. These categories will make it easier for you to see if your SEO strategy is measuring up to your predictions.
Collect data
Finally, throughout the process, it is crucial that you accumulate data about your results thus far. When one specific approach proves particularly successful, you should record exactly what about it seemed to work. This way, you will not only be driving views and sales, but constantly working toward better SEO performance for the long run.
How has measuring SEO performance helped your website? Share some of your favorite strategies below.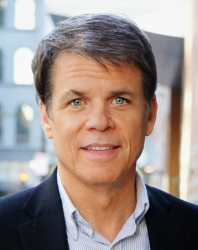 Latest posts by Martin Jones
(see all)