Although the rapid spread of the web has made it easier for browsers to get information on almost any product or subject, it has also made it difficult for businesses to stand out from the crowded field. With so much content, how can you be sure that your unique content will reach as many potential customers as possible?
Increasingly, the answer to this question seems to be to make the information you post on your website as engaging, shareable and interconnected as possible. As social networking sites become a more dominant part of Americans' lives, they present a unique opportunity for creative companies to create a viral marketing campaign. In fact, a new poll from Harris Interactive demonstrates the importance of shared content.
Following the link
According to the poll, 76 percent of U.S. adults said they clicked on links to read a recommended story or article in the last three months. In this way, businesses should make their content as shareable as possible, as content recommendations are more important than placement on a specific site or search engine.
"No single search engine or website is the sole gateway to content discovery," said Neil Mody, CEO of nRelate, the online content publisher that commissioned the study. "Today it's a fragmented, highly contextual, often serendipitous process. Yet there's no arguing good content is in high demand: consumers spend more than seven hours a week actively looking for it, viewing up to four articles and three videos per session on average."
Of course, this raises an obvious question: how can you create more shareable content?
Direct, engaging language
One of the most important steps you can take to increase the viral-likelihood of your content is to use direct, straightforward language. Too often, businesses fall into the trap of relying on industry speak to convince readers of authenticity. However, research shows that content with easy-to-understand, direct language is actually more likely to cause a reader to click a link and read a story.
Bite-sized
Similarly, it is important to remember that most potential customers will be reading this in a relatively narrow window of time. Smartphones and tablets have substantially changed the way most Americans interact with the internet, so it is important to remember this when crafting content. If your piece can't be read in less than 10 minutes, it is probably too long.
Emotional
Another common trap that companies fall into is producing content that is too dry. Although you are writing something that can be read quickly and that uses direct language, it is still important to give readers something engaging. Relating personal stories or centering a piece of content around a real person are great ways to attract and retain readers. Remember, any time you produce content you are telling a story.
Write in below to discuss ways you've found to create compelling, easily shared content.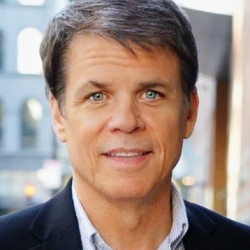 Latest posts by Martin Jones
(see all)