Customer service has evolved significantly since the emergence of multinational, web-based companies. Instead of in-store returns or other traditional avenues of consumer feedback, the bulk of customer-business communications is now centered around the internet.
This doesn't mean, however, that e-commerce companies can afford to ignore customer feedback. In fact, the opposite is likely the case. Online companies who actively encourage consumer feedback have experienced larger profits and retain customers at a higher rate.
The Zappos Effect
One example is the online shoe retailer Zappos. According to Business2Community, the company has earned a reputation for extreme customer satisfaction thanks to its high investment in call centers, convenient return policies and other customer-pleasing initiatives. These efforts have shown enviable rewards. Nearly 75 percent of Zappos' sales come from return companies, who spend more than twice as much as first-time shoppers, the source reports.
How can you apply this approach – what best-selling author Joseph Michelli calls the "Zappos Experience" – to your own company? Although the answer to this question depends on your current situation, it essentially comes down to investing resources, prioritizing customer satisfaction and promoting yourself as a business that takes pride in making customers happy. In this regard, branding your business as a leader in consumer satisfaction, as Zappos does, can pay huge dividends in the long run.
The right team
One of the most important ways to build a culture of customer satisfaction is by hiring employees who share this belief. Because these people will be handling the direct communications with clients, it is crucial that they have good interpersonal skills and a desire to please. It also helps if they are passionate about whatever product or service your company provides.
"Make sure pet retailers like pets," Andy Fromm, president of the customer-service-focused Service Management Group, told Inc. "It's not rocket science."
Utilize your website
One of the easiest and most effective ways to make customers happy is to give them the opportunity to tell you what they want. In many ways, a website is perfect for this, as it allows customers to communicate with you on their own terms. Instead of having to come to a store or stay on hold when they call you, an extensive online feedback location can help you address their question and complaints in the most efficient way possible.
Try building a culture of customer service through web initiatives and improved hiring practices if you want to add the Zappos Effect to your company.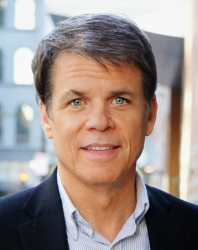 Latest posts by Martin Jones
(see all)