What is a Smart Campus
Is your college positioned to attract top students and faculty? If not, what's holding your school back? Today's students and employees expect your university to provide a digitally connected smart campus. One that enhances safety supports integrated learning experiences and streamlines student services.
Although the majority of universities have adopted on-campus internet of things (IoT) technologies, outdated infrastructure may hold some back from modernization efforts. However, educational leaders can adopt an IT strategy for smart campus design that suits long-term goals while advancing immediate enrollment and reputation objectives.
Explore innovative ideas for college campuses that enable the use of smart technologies to improve operations and education while engaging student bodies.
Cox Business provides institutions with technology solutions that enable them to integrate, support and power various learning models

.
Learn More
What is a Smart Campus?
A smart campus uses advanced network infrastructure and internet-connected devices to provide supportive and engaging experiences. It joins people, devices, and applications and allows universities to make insight-driven decisions to improve security and maximize resources.
Gartner identified intelligent campuses as one of the top 10 strategic technologies impacting higher education. The organization defines a smart campus as "a physical or digital environment in which humans and technology-enabled systems interact to create more immersive and automated experiences for university stakeholders. Universities combine wired and wireless infrastructure and hardware to support a smart campus concept. With the basic framework, administrators can meet smart campus strategy goals by prioritizing needs while balancing budgets. Through the use of access points, sensors, and IoT devices, colleges can:
Examples of Smart Campus Technologies
Direct visitors to open parking spaces and provide campus mapping technologies.
Detect water leaks or faulty appliances to address operational deficiencies proactively.
Refine security systems by adding gunshot sensors, facial recognition, and location intelligence.
Use data to identify opportunities for inclusive activities or shift employees into meaningful roles.
Add value to classroom instruction by offering engagement platforms and self-service technologies.
Monitor attendance and resource use at recreational facilities, stadiums, dining, housing, and classrooms.
Automate student and faculty processes to support efficiency while maintaining a human-centric approach.
Universities Using Smart Campus Applications
Higher education facilities worldwide prioritize smart campus design to improve student outcomes, lower costs, and future-proof their schools. Once a university builds the foundation for wireless and wired services, the opportunities are endless. The following examples are just a glimpse of the hundreds of initiatives taken by colleges.
Arizona State University recently held a virtual graduation ceremony using the ASU commencement app. It delivered augmented reality experiences that helped students feel like they were on-stage and genuinely part of the moment.
The University of Nebraska-Lincoln was named 2020's Most Intelligent Higher Education Campus by Realcomm. Along with building and implementing operational automation systems, the facility provides "cost-effective and tech-enabled state-of-the-art hybrid classrooms."
In 2016, California State University Long Beach launched its smart campus initiative. The intelligent campus roadmap has rolled out wireless dorm room access, digital signage for announcements and emergency broadcasts, and digital wayfinding to guide people to on-campus locations.
5 Benefits of Smart Campus Design
Building a foundation for internet-connected services and ensuring room for future growth provides many advantages for universities. Working with a technology partner, such as your internet service provider, can help you identify immediate needs and plan future investments.
In 2020, only 26% of colleges met enrollment goals by May 1. A considerable drop from previous years. Although unique circumstances affected enrollment, universities must strive to build intelligent environments for learning, living, and teaching. In doing so, colleges can differentiate their offerings, streamline operational efficiency, and ultimately, improve their bottom line.
1. Improves Student Experiences
Students expect home-like internet access everywhere, including campus grounds and dorms. To support tech-savvy, always-connected students, colleges must provide modern campus experiences that are convenient, secure, and personalized. Examples of smart campus solutions include:
Voice-activated assistance
Smart laundry machines
Virtual health services
Kiosks for foodservice
Mobile and contactless payment options
Real-time occupancy systems
Furthermore, accessibility is critical. Students should move freely around campus and rely on intuitive, convenient, and easy-to-use services. As 2020 has shown us, on-campus experiences must quickly transition to meet the needs of off-campus students. To do this, universities must deliver similar experiences regardless if the class is held in person, online, or via satellite locations.
Focusing on user experiences via smart campus technologies provides inclusive and healthier experiences for students. The combination of immersive, automated, and interactive technology allows learners to personalize their learning and living environments.
2. Enhances College Campus Safety
Although crimes at postsecondary institutions declined over the last two decades, campus security continues to be an issue. Good lighting and regular patrols are no longer enough to deliver the protection students (and parents) want and need.
Internet-connected security services provide students and families peace of mind. Smart campus solutions help reduce crime while increasing awareness. With reliable connected systems, universities can deploy intelligent technologies to protect assets and people.
Secure smart campuses use network-connected tools, such as:
Location intelligence supports students and staff walking alone to evening classes.
Wireless sensors monitor asset location and use to protect high-dollar investments.
Smart locks, geofencing, and smart ID cards provide convenient access control.
Digital signage and kiosks alert people and help evacuate areas quickly.
Smart IP video cameras send data and alerts so administrators can secure locations.
3. Reduces Operational Costs
By connecting buildings and utilities to smart technologies, administrators can reduce overall costs. For instance, automation tools free up administration time and allow higher education officials to redirect resources.
You can also automate temperature, lighting, and utility use by adding sensors to HVAC systems and more. With a connected environment, you can identify maintenance needs and efficiently deploy workers to perform regular maintenance, such as changing light bulbs before they burn out.
4. Supports Data-Based Decisions
Data-driven and agile decision-making are essential to education. Smart campus design collects real-time data that can be used across your organization. Instead of snippets of information, advisors can take advantage of broad usage data to:
Optimize transportation routes and schedules based on travel patterns.
Identify opportunities for new revenue streams.
Develop insights from contextual information based on user behavior.
5. Boosts University Reputation
Each element of a smart college campus leads to reputational improvements. Heightened security measures, proactive student support services, and innovative educational techniques give your university a competitive advantage.
Plus, with always-connected students, your university can easily collect user-generated content for use in marketing and outreach efforts.
How to Design a Smart Campus Concept
Determine what a smart campus looks like at your organization by developing a five-year goal. Then walk back from your ideals to identify the steps required to get there.
In most cases, educational professionals must first improve their WiFi ecosystem. After all, reliable wired and wireless infrastructure is the building block to a connected network. By upgrading your bandwidth and installing flexible architecture, you can be ready as services and needs evolve.
Discover the College Campus of the Future
The right partner understands the needs of higher education, has proven experience with networking and technology integrations and works with you to build a smart campus strategy. Prepare your college campus for the future by investing in modern, scalable architecture that supports today's educational institutions' needs.
Discover More
Cox Business provides institutions with technology solutions that enable them to integrate, support and power various learning models.
Learn More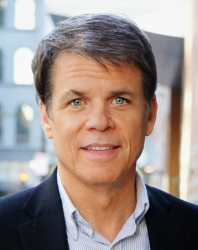 Latest posts by Martin Jones
(see all)