What Business Can Get Out of An Ethernet Solution
Brian Rose, Director of Product Development, Networking Services at Cox Business, recently spoke at MEF GEN14 in Washington D.C., about the shift to cloud-based networking services. Here's what Brian had to say and what it means to your business or organization.
What cloud networking means for day-to-day business
So what does this mean? What can "the cloud" do as you build and brand your business? We're not talking about a storm cloud – though it could have its own impact on your plans! – but about remote servers and networks that can deliver a new level of power and flexibility to your everyday operations.
These devices can, for example, help speed up your company Internet behind the scene, making it easier to sort through email and work with large photos and attachments. They provide resources on-demand – e.g., I need this and I need it now – so that you can do less grunt power and instead move more quickly to respond to customers.
Imagine a typical day, in which your business might handle hundreds or even thousands of individual transactions. Brian mentioned this scenario in his MEF GEN14 panel discussion with Cenx CTO Chris Purdy, explaining that a lot of businesses are looking to automate how their systems work so that they can grow revenue and streamline how they solve problems.
The pace of change is incredible: How Ethernet is evolving to handle new challenges
Another theme of Brian's talk was the torrid pace of change in networking technology, which, for many businesses, is happening right alongside growth in their operations and customer bases, with the numerous transactions we talked about. On the networking side, it used to be relatively simple, before Ethernet overtook TDM. Ditto for inventory systems. But now there seems to be not going back to these simpler times.
These days, it's, as Brian put it, like the iPhone – new models, updates and user interfaces are coming out all the time.
A device that was cutting-edge six months ago could be obsolete within a year. Similar sentiments have been expressed at the Cox Business booth during the event. It looks pretty certain that things will only speed up from here.
Ironically, though, it's old technology – Ethernet hit the scene more than 40 years ago – that is guiding service providers and their business customers forward. Cox Business has been actively engaged with Ethernet for some time, ensuring that small businesses get the services they need, wherever they are. We remain committed to the technology as a powerful enabler of business.
Carrier/Metro Ethernet – MEF's specialty and the theme of this conference – is now a multi-billion dollar industry and sign of how service providers like Cox Business are responding to new customer needs. Businesses aren't always stuck in a single location anymore, as they may have branch offices, remote workers and technicians in the field. As such, they need Metro Ethernet networks that can cover them anywhere, rather than just a single, centralized network.
Why Ethernet? Well, reliability is now just as important as speed. Ethernet is proven technology – it has a great track record. Looking to the not so distant future, it will be more important than ever for businesses to have options that give them rock-solid networks. Like electricity or running water, Internet services are a basic part of doing business these days, and Ethernet and the cloud make them possible. While the cloud will remain hidden and out of sight for many organizations, it will make a big difference in ensuring that networks can move at the speed of business.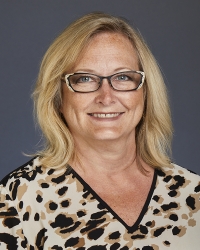 Latest posts by Lisa Majdi
(see all)