Recently several representatives from Cox Business attended the Metro EthernetForum GEN14 conference in Washington, D.C. As we move forward in 2015, the insight provided by Brian Rose, Lisa Majdi and Jay Clark of Cox Business is something your enterprise business will want to consider.
Brian Rose, Director of Product Development, Networking Services at Cox Business, and Lisa Majdl provided insight into how Ethernet networking can replace frame relay and enable further automation of company networks. Certainly, there's a lot more to Ethernet than those large ports on the sides of your laptop and wireless router.
Pioneered in the 1970s, Ethernet eventually became the leading LAN technology for businesses. While consumer devices have increasingly relied on Wi-Fi and cellular data connections such as 4G LTE, Ethernet is still very critical. Even in an increasingly wireless world, Ethernet still does much of the networking work behind the scenes, facilitating the high-bandwidth, reliable packet transfers essential to so much of today's communications infrastructure.
Brian's talk focused on how networking technology was changing at a rapid pace, with Ethernet solutions replacing legacy standards like time-division multiplexing. Lisa stressed the advantages of Ethernet over alternatives like frame relay that have previously been the backbone of the business network.
Ethernet has indeed become very versatile over the years, with the ability to support many new use cases such as transitions to more virtualized and cloud-based environments. The service providers presenting at MEF GEN14 showcased the ongoing refinement of Metro Ethernet. Built on familiar Ethernet components, Metro Ethernet enables the seamless connection of multiple locations and technologies for voice, data, and video, without the need for complicated WAN-LAN conversions.
"Even in an increasingly wireless world, Ethernet does much of the networking work behind the scenes."
Picking up on this theme of
Ethernet
for any task, Jay Clark of Cox Business talked about the notion of "
Ethernet
everywhere" as businesses move into the next phase of networking. He highlighted how
fiber internet
and
Metro
Ethernet
infrastructure could make connectivity more reliable, plus he touted
Ethernet
's versatility as a technology for connecting devices such as automobiles.
Why Ethernet in particular, though? Here are a few reasons why metro Ethernet is increasingly a smart choice for businesses:
Support virtualization and cloud computing
There is an enormous transition underway from dedicated, on-premises appliances and networks to services that reside "in the cloud," i.e., on remote infrastructure that is accessed via software and that may be used on its own or in combination with legacy systems. The global cloud computing market is predicted to reach $270 billion by 2020, undergoing 30 percent compound annual growth between now and then.
Metro Ethernet supports the move to the cloud by helping businesses simplify their networks and keep costs down. Ethernet also provides more bandwidth than legacy networks, allowing teams to ensure access to more reliable and scalable services. Speaking of legacy platforms…
Replacement of frame relay and other legacy platforms
Frame relay has long been a popular WAN technology because it's relatively simple to set up and can provide end-users with private or leased lines to network nodes. Ethernet has some key advantages over frame relay, though, including:
Superior bandwidth
Same familiar technology (

Ethernet

) that is used in other parts of IT infrastructure
Lower cost since the

Ethernet

ecosystem is so large and well-supported
As IP connectivity has become more important to every industry from marketing to automobile design, Ethernet has gradually replaced legacy technologies across the board. The shift from frame relay and asynchronous transfer mode among small businesses mirrors the change from controller area network to Ethernet in cars and from Fieldbus to Ethernet in manufacturing plants.
Access to managed Wi-Fi, security and other services
Ethernet can be thought of a backbone that supports many of the services that we use all the time. One of its inventors, Bob Metcalfe, once half-joked that LTE stood for "Leads To Ethernet," underscoring how even our wireless connections still depend on Ethernet cables somewhere in a service provider's data center.
With Metro Ethernet, it's possible to consolidate and carry video, voice and data traffic, all over IP, in much the same way that Ethernet-based LTE has unlocked use cases like voice-over-LTE while still supporting high-speed mobile data. Moreover, small businesses can rest assured that their Wi-Fi has strong underpinnings and network management and that their data is being securely handled.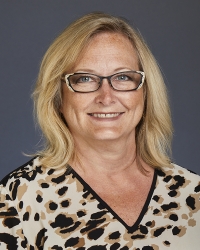 Latest posts by Lisa Majdi
(see all)