If your business provides clients with services directly, you often have creative service needs that might seem all too easy to outsource. However, if you want to streamline marketing strategies for small business clients, you may want to develop an internal creative team to keep projects in house.
It's tempting to remove creative responsibilities for your workforce and hand these tasks over to an agency. But the people who handle your assignments don't know your clients as well as you do. There are numerous advantages to having your own creative team, and a few benefits are listed below.
Timeliness is key
Technology has made it easier for small creative teams to handle larger tasks. Instead of mulling over a brief and delivering it to an external creative agency, you can spend your time more wisely and get your hands dirty in the conceptualization of the service you provide. Additionally, when feedback is issued, creative solutions can happen in minutes, as opposed to days, with no middleman or project manager in the way.
Internal creatives know the clients
When you conduct the creative work in house, you benefit from the knowledge of your own employees. These professionals have worked closely with clients before, and they know what makes those customers tick. In most cases, the rapport your own employees have with clients can help them produce materials for clients that fit the desired criteria the first or second time, rather than after multiple rounds.
Your own branding will thrive
An internal creative team can also lend their skill sets to branding your business. Whether these professionals manage your social media services or create promotional materials for your organization, you will save time and money performing these tasks in house, rather than outsourcing the efforts.
Have you created an internal creative team yet? Consider developing one this quarter.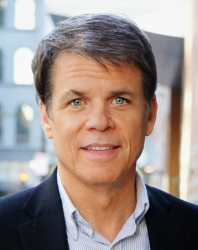 Latest posts by Martin Jones
(see all)