Branding your business in a complex industry can be taxing if you're a startup company. It's important to remain committed to developing your corporate and public image, as these characteristics are often what help you attract top talent. While it may be easier to think about the many aspects of a company that draw in interested professionals, it may be more valuable to start with what deters professionals from wanting to become part of your organization.
The best place to look for this type of information is 24/7 Wall Street's America's Worst Companies to Work For list. According to the research, which was based on of employee review on Glassdoor.com, companies that rank poorly in customer satisfaction surveys, fail to offer training or development and have a plethora of unhappy employees often don't attract top talent. It's not that the companies' products or services are lacking, but that the associated corporate culture is. As a small business owner, you don't ever want to make that list, and you won't if you keep your wits about you while managing your workforce.
Here are three steps to avoiding the America's Worst Companies list.
1.) Confidence – A great leader and entrepreneur is confident in his or her ability to navigate a complex industry successfully. Of course, there will be hiccups along the way and he or she doesn't think there won't be a few scrapes and burns, but without confidence, there is no direction. Employees look up to leaders who believe in themselves, and through that guidance, a successful workforce is formed.
2.) Purpose – A small business owner fails when he or she thinks that success can be achieved alone. It's essential that business owners delegate responsibilities to their staff members and show clear tracks of progression. Otherwise, employees may feel their role in business growth isn't worth their time, especially if they're unclear of new career opportunities that may be around the corner.
3.) Risks – The world of small business management can be stressful, as it is full of risks. Entrepreneurs who fail to take calculated risks will often be left in the dust. This is because those professionals who wait until situations are "just right" will always be a step behind the rest. Risks are vital to expansion, and it'd be wise to take a few as a business owner.
Avoid becoming an unfavorable employer by improving your leadership skills.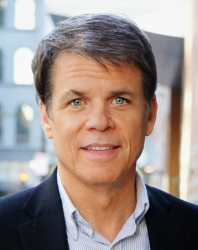 Latest posts by Martin Jones
(see all)