If you recently launched your own business and your first project requires you to outsource some aspects of the project, you need to make sure you can manage a decentralized workforce effectively. As a small business owner, this means you'll need to passionately seek new opportunities and, in some cases, that involves working with professionals across the country or even the world. Therefore, you should make sure you have marketing strategies for small business operations clearly defined on how to work with these people successfully. Otherwise, your first assignment may not leave a long-lasting impression in the marketplace.
Make sure your team understands project objectives
Managing a decentralized workforce comes with its fair share of hardships. In order to keep tasks on track, it's essential that you communicate all program components to each member of your team, whether in creative arts or financial services. The more time you spend guiding professionals through the conceptualization stage, the more likely you will be able to avoid production hiccups. It may even be worthwhile to develop an internal project guideline document that provides each program member with the information they need to keep their roles in line with project objectives.
Communicate throughout the project
Another area in which problems can occur when working with remote team member is when communication gaps can leave tasks under-developed. For example, if a client decides to alter its approach toward conveying a certain message, but the project manager neglects to inform every team member of the change, some aspects of the assignment may operate under the previous creative direction. This can leave a project disjointed and off brief, and client relations may suffer as a result.
Your first assignment comes with much stress, but as long as you communicate with your team members, success is inevitable.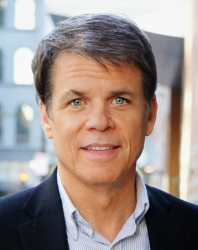 Latest posts by Martin Jones
(see all)