Although the internet has made it possible for companies to reach customers on the other side of the planet, the importance of local marketing remains crucial for businesses hoping to expand their revenues. In fact, in many ways, internet-based, locally focused advertising has caught up to, or even supplanted, traditional campaigns. Companies that target search engines to attract nearby customers often see large returns on their investment.
This shouldn't be surprising, as Americans are increasingly ditching the Yellow Pages and using search engines to connect with local businesses. According to a recent BrightLocal survey, 59 percent of consumers use Google each month to find local businesses. They're not just using it, either – consumers are increasingly deciding that local internet searches are the optimal way to shop locally. According to the survey, 71 percent of respondents said they value the information contained within local search results.
What does this mean for your business?
Clearly, if marketing your business to nearby customers is important to you, incorporating local search into your strategy is essential. As the survey shows, Google remains an important way for local businesses to connect with potential customers, so any marketing campaign should start there. Google+ Local has become an especially powerful way for small businesses to accomplish this goal. However, to get the most out of this tool, you will need to know a little about how it works and what the best ways are for harnessing its power.
Strive for good reviews
Because the service uses many elements of traditional social networking, it is important to get good buzz going. The best way to do this is to earn good reviews from customers. Encouraging satisfied customers to post comments or to review your business on third-party sites can help you build a community of engaged clients and provide positive information to potential customers.
Make a Google+ profile
As Google is a major driver in local business searches and Google+ has a feature devoted to connecting clients and nearby businesses, it makes sense for your company to have a Google+ profile. You can use this venue to promote your business, provide information to loyal patrons, advertise sales and foster a community of supporters.
This tactic is especially important because Google+ prioritizes profiles within its own community for local search results. Instead of competing against search results from around the world, a Google+ profile for your business will help you get to the top of the search page because you will only be jostling for space with similar local businesses.
How have you utilized search to attract nearby customers? Share some of your successes in the comments below!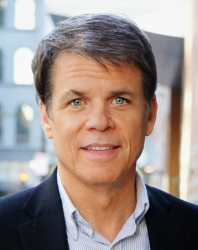 Latest posts by Martin Jones
(see all)