Social media has a number of applications in the professional world, but one notable area where it's recently taken on a larger role is lead generation for small businesses. If you run a small enterprise, you're no doubt always looking for opportunities to grow your sphere of influence and attract new customers, and social networking offers more ways to do so than ever before.
Perhaps the best option of all is using LinkedIn. Unlike more popular social media sites such as Facebook and Twitter, LinkedIn was created with a specific focus on forging professional relationships, giving businessmen and businesswomen at all levels an opportunity to reach out to others in their fields and make connections.
If you're not yet using LinkedIn to generate more leads for your enterprise, then you'd best get started soon. Here are a few tips to help you make the most of your social media efforts.
Position yourself as a thought leader
According to Social Media Examiner, you can leverage effective LinkedIn use into a leadership position in your field. Through building the right sphere of influence by connecting with relevant professionals who share your interests and views, you can build your reputation as an authority figure. Seek out LinkedIn connections with long-standing respected professionals, and from there you can slowly earn the respect of your peers.
Be consistently visible
The news source also notes that according to recent studies, it can take seven exposures to you and your social media presence before people really start to take notice. One insightful post or friendly message isn't always enough – if you want to prove your mettle as an industry leader, it will require you to produce consistently compelling content over the long haul. If you take a week off, it can hurt your ability to build your reputation long-term.
Go mobile
LinkedIn has a very good mobile app, available on a wide variety of tablets and smartphones. Download the app and have a device with you at all times – you never know when finding a free couple of minutes to surf your LinkedIn connections might make all the difference. It never hurts to be a little more productive.
Share media content
One of the great things about LinkedIn is that because you're connected to like-minded people who share your professional interests, you can share media content about your field. If you come across an interesting article, an instructional video or an entertaining podcast, you can easily share it with your peers on LinkedIn. If you're consistently sharing quality material, people will take notice, and your influence will grow.
Consider placing ads
HubSpot notes that LinkedIn now has an advertising program that can be used to promote landing pages, LinkedIn groups and more. The ads work like Google ads – you create your promotional content, then you bid an amount to pay LinkedIn for each click. It's often worth it – if you pay $1 per click and just 1 percent of those clicks lead to a new customer, you're paying an average of $100 for a promising new lead.
Join groups
If you're having trouble finding others on the site who share your professional interests, LinkedIn groups are a great way to forge new connections. Once you've joined the relevant groups to your field, you can meet new people, explore potential leads and reach out to colleagues who might help you further your ideas.
LinkedIn may not have the mass appeal of other social networking sites, but for professionals, it's a gold mine for lead generation opportunities. What strategies have worked for you?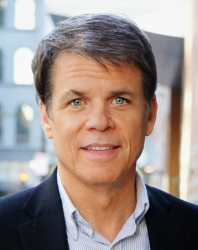 Latest posts by Martin Jones
(see all)