Social media should be a cornerstone in the strategies you use for marketing your business. From Facebook to Pinterest and every website in between, you must establish a solid online presence to reach out to new prospects and stay in touch with loyal customers. Social media marketing is almost a necessity in today's digital world, and yet some entrepreneurs ignore the medium almost entirely.
For some, it's a lack of dedication, while others are concerned about the lack of measurable effects. However, small business owners who ignore social media marketing are ultimately hurting their enterprises. When an advertising channel is as far-reaching and attention-grabbing as social networking, companies shouldn't intentionally avoid it – they should embrace it wholeheartedly.
Below is an examination of why you can't afford to ignore social media.
The value of Facebook fans
Some small business owners don't know how valuable it is to have online followers, but a recent study has provided an average dollar amount: $174 per Facebook fan. Mashable reported that Syncapse and Hotspex worked together to uncover this figure through a survey conducted in January and February 2013. The study notes that the average worth per fan varies from brand to brand because more expensive merchandise commands higher prices. The research also revealed that followers are more likely to share positive reviews with their contacts than non-fans are.
These findings put an actual monetary figure on Facebook fans, a statistic that should show how important social media marketing is. While not every customer will spend $174 with your business, fostering loyalty through social media can bolster your revenue. Ultimately, being engaged with the online community can help you increase sales.
The show goes on
Consumers live a world of constant connectivity. With the proliferation of smartphones, tablets and other WiFi-enabled devices, you're more likely to see someone fiddling with a gadget than not. Additionally, almost every electronic device has social networking apps that allow users to log in from any location as long as they have reliable service.
Inc. Magazine notes that you'll miss important discussions by ignoring social media marketing. Consumers are constantly updating their statuses, liking new pages and adding friends, so you can't afford to ignore the channel – at least not completely. In fact, your business may be the topic of negative conversations.
"If people want to talk to you and can't find you on social media, they'll talk about that too, and then their friends and connections will see you're absent. These are all the wrong kind of amplification effects," Hollis Thomases wrote for the news source.
Social media allows you to both control and take part in conversations about your business. By actively participating, you can see what consumers think about your company and its brand. Additionally, you can use these conversations and steer them in a positive direction to ensure that you have a great online reputation.
What do you think small business owners are missing when they ignore social media marketing?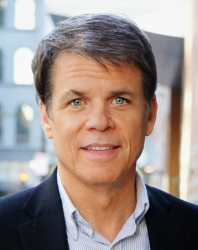 Latest posts by Martin Jones
(see all)