In an increasingly social world, brands are striving to network themselves successfully across media platforms that consumers actively engage on. The young and the old are using social media websites such as Facebook, Twitter and Google+ to keep in touch with friends, post information about products and even share the latest YouTube cat video.
Nearly 80 percent of consumers trust recommendations made from friends, family and other people in their lives deemed "influential" over all other forms of advertising and marketing, claims Ad Age. As a result, a business actively seeking to advance customer loyalty and attain new clients may need to perform well in the social realm by promoting conversations about the brand.
According to a study from Ehrenberg-Bass Institute, a reputable, Australia-based marketing think tank, only slightly more than 1 percent of a brand's fans on Facebook are engaging with the corporate identity. If a business' lead generation marketing efforts are likely to succeed, the company will require focus and a dedication to brand engagement.
Here are two tips for encouraging customers to talk about your brand:
1. Allow for competitions or rankings. According to Dave Kerpen, CEO of Likeable Media, and Scott Gerber, founder of Young Entrepreneur Council, creating a competition that inspires brand ambassadors to instill fervor in their followers could be a recipe for success. Find a way to evoke a friendly, fun and simple competition to get people to Like, Tweet or share a branded promotional material, Inc. Magazine reports.
2. Curate culture. By having a defined target audience and staying attuned to their needs and social trends, a business can better its conversations. For many demographics, using pop culture trends or creating a definable  "voice" for the brand will help a company or product become a memorable character.
How is your business promoting brand engagement?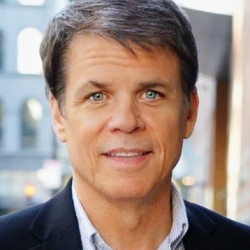 Latest posts by Martin Jones
(see all)