The corporate world is evolving, and as a result, marketing strategies for small business have developed to contain social endeavors. As a business owner, you may want to consider capitalizing on professional social networks such as LinkedIn to facilitate the creation of contacts and promote the company's brand.
As of March 31, 2012, LinkedIn operated the world's second largest professional network on the internet with 161 million members in over 200 countries and territories, according to the LinkedIn website. At that same time, professionals were signing up at a rate of approximately two new members per second. In 2011, LinkedIn members conducted approximately 4.2 billion professionally-oriented searches on the platform, and that pace is expected to surpass 5.3 billion in 2012. A small business owner can use the power of this professionally motivated social network to connect to potential clients and employees and further a brand's perspective.
Here are three tips for marketing your business' brand with LinkedIn:
1. Join Groups. Regardless of your business' niche market, by joining associated groups you can communicate with fellow professionals in the industry in an open forum. This allows a business to make contacts, get its name out there and develop a reputation as a thought leader.
2. Reach out to clients. Don't be shy! Consider asking past and current clients or business associates to write recommendations for your business. Not only will this help advance the connectivity of the profile and overall performance of the page, but it shows potential business clients a strong, positive history of successful relationships.
3. Regularly update your profile. Unless your business features little in the terms of growth, there is always something new under development. Don't let a profile remain stagnate – keep it regularly updated with new business ventures, growth and product or service offering details. Connecting the corporate Facebook and Twitter pages to a LinkedIn profile will help a business maintain social connectivity and populate the page.
Is your business appropriately using LinkedIn to promote its brand?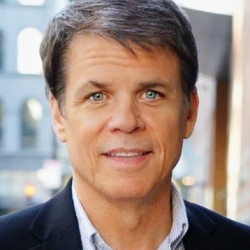 Latest posts by Martin Jones
(see all)