Logos are a crucial part of any business' brand-management strategy. Not only can a compelling and attractive logo help you attract new customers, it can also help you stick in the mind of existing clients. Whatever industry you're in, it is important to have the right design to set yourself apart.
Ideally, a logo should do two things at once – say something about your business and be striking and memorable at the same time. Neither of these parts are easy, but by using Adobe's powerful design software, Illustrator, you can access some of the most effective and intuitive tools available.
When deciding what your logo should look like, it is important to think critically and carefully about what you do. Whether you sell a service or a good, you are going to want to focus on what is distinctive about your business and build your design around this. For example, if you are in the jewelry industry, or some other luxury line, you might want to imbue your logo with sleek curves or elegant accessories. Doing so can help you express your business' character through its promotional material.
Once you have an idea you're happy with, it's time to actually start drafting your logo. This is where Illustrator comes in. This software gives you nearly unlimited options for color scheme, shape, features, scale and text. Spend time trying different combinations to see what best captures your intention. If it helps you to actually print a few out and see how they look in the real world, do this – it allows you to envision your logo as your customers will see it.
In the long process of branding your business, few things are more important than your logo, so do yourself a favor and use Adobe Illustrator to help you make the best one you can.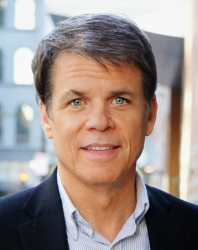 Latest posts by Martin Jones
(see all)