There are numerous articles on the web that offer search engine optimization tips to help improve your standing online. While many of these publications suggest that SEO can be done in a few simple steps, the truth is the practice requires constant attention. You may optimize your website for the web one day, but the next it could already be outdated. Therefore, if you haven't already assigned SEO management to an employee or, even better, a team of professionals, that is a good place to start.
From there, you need to realize that SEO is a series of steps taken to improve the credibility and visibility of your website. Optimizing your blog can help bring new traffic to your site, but if you don't implement the same practices to updating your landing pages, press releases, social content and paid advertising efforts, you won't generate the results you have come to expect.
Here are three examples of SEO you must avoid.
1.) If you build, traffic will come – It's essential that you understand right from the start that linkbuilding can have significant consequences if done improperly. When low-quality web pages link to your site, the authority of your content is put under the microscope, and you may suffer through a series of unfavorable punishments employed by Google. If you want to improve the links leading back to your site, make sure you work with credible bloggers who can add relevance to the content you publish.
2.) Releasing press that isn't newsworthy – Similar to how building links for the sake of having them can harm your SEO practices, releasing press releases for the sake of publishing content can damage your online presence. If you don't have something newsworthy to communicate to the greater public, don't clog up the internet with irrelevant press releases.
3.) More is better – You are missing out on a big opportunity to attract and convert leads if you don't have a blog associated with your company's website. However, when publishing content to fill out the pages of a website, companies too often post thin articles that say very little. This can also harm your SEO rankings, as fluffy wording and a lack of factual content can be seen as spam in the eyes of search engines.
When you optimize every aspect of your online presence, you have the chance to experience a lift in conversion, which means a lift in ROI and the ability to afford more expensive promotional campaigns down the line.
What are some other poor examples of SEO management that may have put your company in a bind?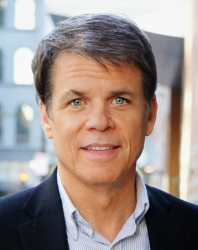 Latest posts by Martin Jones
(see all)