With the online marketing landscape evolving so quickly, it is easy for small business owners to believe that if they are not constantly updating their strategies, they are losing ground to their competitors. However, there is reason to believe that the opposite may be even more true: companies that eschew ever-changing (and unproven) trends – and instead emphasize more traditional, tried-and-true approaches – may be putting themselves in the best position to capture more market share.
There are many ways to incorporate this "looking forward by looking back approach," and a recent study from Valassis highlights one. According to the study, companies that expand their use of digital coupons have a great opportunity to attract and retain consumers in the near future.
What's old is new again
Many marketers believe that coupons have fully receded into the distant marketing landscape past, but this appears to not be the case. According to the study, cutting-edge promotional techniques – like branded videos, a pervasive social media presence and paid advertising – can be quite effective, but a good old coupon marketing campaign may be even more integral for marketing your business.
Even though shopping has become a greatly expanded and diversified undertaking, nearly 80 percent of consumers regularly use consumer packaged goods (CPG) coupons, according to a recent study from NCH Marketing Services. Not only has this number not diminished in recent years, it is actually significantly higher than the 63.6 percent of respondents who said they regularly used coupons in 2007.
The evolving coupon
This isn't to say that the coupon is exactly the same as it was in decades past. The expanded marketplace has meant that coupons have had to adapt and evolve in lockstep. No longer are coupons only perforated rectangles in newspapers' interiors, they are now disseminated via websites, smartphones and tablets.
"CPG marketers need to optimize their mix of print, digital and in-store coupons to drive consistent, integrated campaigns and reach all their relevant consumer audiences," said Suzie Brown, Valassis Executive Vice President of Sales and Marketing.
New strategies
Rather than relying on the standard methods for using coupons – to lure customers to a brick-and-mortar store – many businesses are finding it more effective to come up with new and creative uses for coupons. Signal, a cloud-based marketing company, recommends using coupons as rewards for specific actions like signing up for a marketing list. Furthermore, regular coupon campaigns can liven up a social media or email marketing initiative, as connecting new marketing methods with traditional, tangible rewards has been proven to be an effective way to increase customer satisfaction.
How are using coupons to market your business?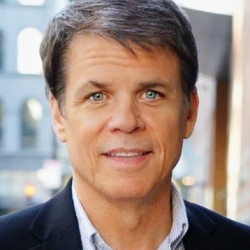 Latest posts by Martin Jones
(see all)