Technological advances and the proliferation and ubiquity of the World Wide Web have spawned a plethora of digital marketing options. From social media networks to interactive videos and websites, companies and brands are now presented with a dizzying array of choices in terms of where to focus and how to harness their marketing efforts – and budgets. However, recent research suggests that email marketing remains one of the most efficacious marketing strategies for small business. According to a recent report produced by ExactTarget, email marketing topped the various social media networks and other formats in terms of being the most desired form of digital marketing by both marketers and consumers alike.
"Email is an anchor," Patti Renner, director of marketing for data, analytics and digital solutions provider Knotice, told Direct Marketing News. "[It's] the cornerstone of both information and reach when it comes to the customer and to the audience base. If done well, email can provide a very personal, friendly touch that you just don't necessarily get with the random push notifications."
The 'Marketers from Mars' report produced by ExactTarget noted that 76 percent of marketers and 69 percent of consumers favored email marketing over other digital formats, such as social media networks. In addition, approximately one in four marketers and one in three consumers believed that brands, companies and small businesses should invest more time and resources into email marketing in lieu of other digital promotion efforts. In contrast, only 21 percent of marketers and 22 percent of consumers think that Facebook – the most popular social media network – deserved more marketing investment and effort. An even smaller proportion – 12 percent of marketers and 5 percent of consumers – felt that way about microblogging social media network Twitter.
"For all the popularity of social media, 92 percent of adult internet users maintain at least one email account and 59 percent of marketers say they believe email is the best outlet for generating revenue," John Hayes, marketing strategies for iContact, told CIO Magazine. "People now carry their email around with them everywhere and engage it frequently throughout the day."
Here are two tips on how best to leverage email marketing for your small business.
Focus on educating instead of selling
Despite consumers admitting that they favored being marketed to via email, the truth remains that nobody really enjoys being sold or promoted to, even when the service or product in question is a desired one. Instead, CIO Magazine recommends treating email marketing as a storytelling and teaching opportunity instead of a promotional one. In lieu of using the email as a platform for boasting about low prices, focus on providing useful content in your area of expertise. This could come in the form of related links or opportunities for increase engagement with your small business. After all, providing added value could be the difference in a successful marketing campaign.
Don't forget about mobile
According to the survey produced by ExactTarget, email captures the daily attention of 89 percent of consumers with a smartphone. This means that consumers are increasingly checking their email while on the go. While this provides a better opportunity for real-time engagement with consumers – increasing chances for limited-time offers – the ubiquity of smartphones also presents a potential pitfall. If small businesses aren't ensuring that their emails are properly synched to be delivered on smartphones, consumers could quickly be turned off. After all, reading an un-optimized email on a small screen could be a massive headache.
Is your small business pursuing a concerted email marketing effort in 2013?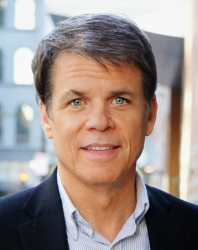 Latest posts by Martin Jones
(see all)