Many marketers spend a fair amount of time thinking about the perfect campaign: a creative product launch, for example, or a clever Facebook call to action. These ideas can indeed have an enormous impact on a company's success, but only if they are thoroughly followed up on. Although this is true in most marketing realms, it has become increasingly true in social media marketing, where ongoing engagement is the name of the game.
However, maintaining a steady stream of contact with customers on social networking platforms is seldom easy, especially if you have a long list of followers. Here are some ways to continue the success of a social media marketing tactic that could even lead to a viral marketing campaign.
Respond
One way that you can tell that one of your marketing initiatives was especially successful is by the volume of responses you receive about it. However, it is not enough to simply sit back and watch the responses pour in – you need to leverage those responses and turn them into more valuable campaigns.
For example, if you post an entry on your Facebook brand page that elicits a surprisingly strong reaction from your fans, it is in your best interest to revisit that post in the near future. However, it is important to not simply rehash the same points you made initially. Instead, you should see what type of responses came in and respond directly to them. If many people singled out a specific feature in your original post, take that element and turn it into a blog post, video or tweet on its own.
Add value
Another great way of snowballing a successful social media post is to build on it. If you offered a special deal and noticed that it caused a lot of your customers to act, you can bring that specific promotion back with even more perks for the customers who initially utilized it. This will help you strengthen your core of loyal customers and ensure that they continue to follow your social media posts in the future.
However you approach this scenario, it is important to remember that social media marketing success is not a place to stop at, but an opportunity to push even further. Companies that use social media as a way to build relationships with customers – instead of as simply a vehicle for promotion – often see much higher engagement levels and converted leads.
How have you parlayed the success of a social media promotion? Share some of your insights below!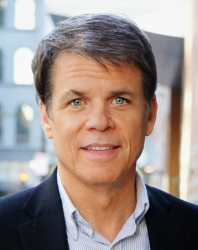 Latest posts by Martin Jones
(see all)